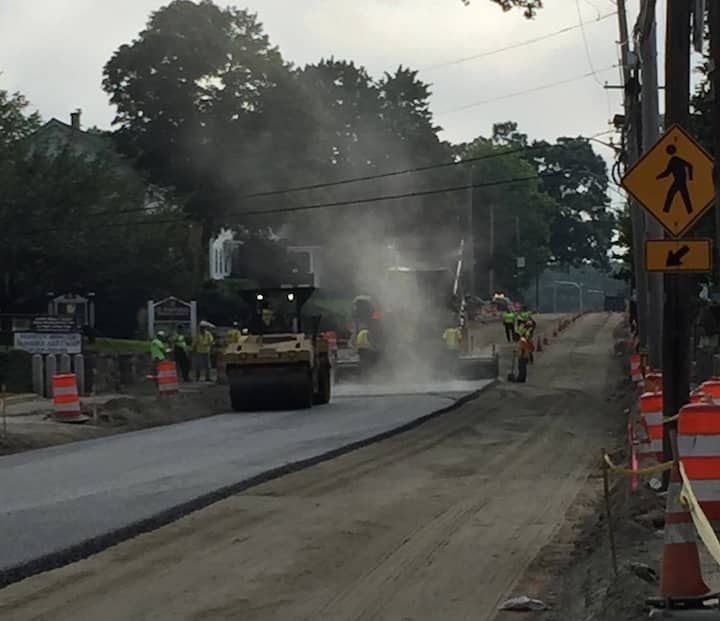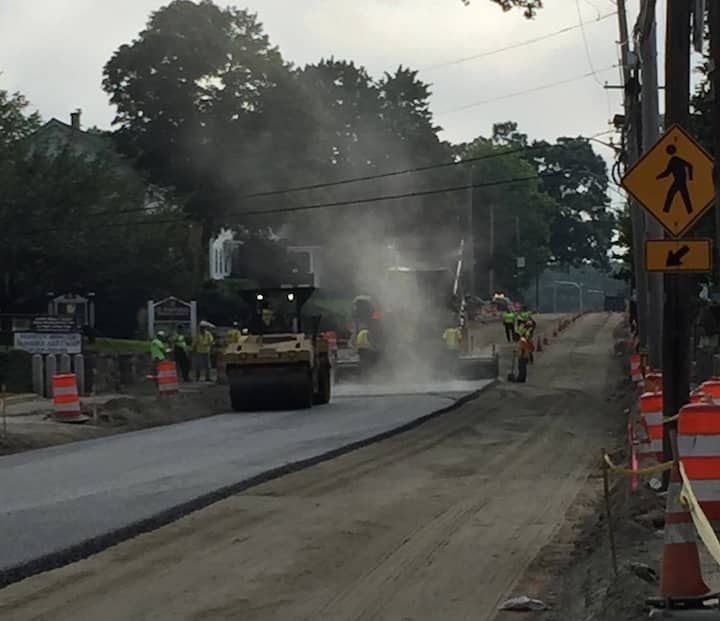 WARWICK, RI — Warwick Police shut down Post Road in Apponaug from Apponaug Four Corners to West Shore Road Wednesday, leaving it open only to local traffic, as Cardi Corporation paved a base coat on the street.
The road is expected to re-open today.
On Wednesday, detour signs with "Road Closed Local Access Only" were posted at the entrance to the Villag.  Motorists who informed an officer posted at the entrance to the village were allowed through, according to Lauren Slocum, president of the Central RI Chamber of Commerce, which is located on the street at 3288 Post Road.
Anthony Sinapi said the road block improved traffic through the area, which had lately been backing up as motorists continued to use the road during construction there, which has limited it to one lane of travel. Post Road through the area will be altered to one lane permanently when work is finished, the RIDOT has reported.
RIDOT advised advised motorists last week that the traffic pattern will be permanently altered, and directed people traveling north through Apponaug to bypass Post Road in favor of using Veterans Memorial Drive to loop around Apponaug Village while heading east through the city.
On Wednesday the suggested detour, forced by the road closure, seemed to work.
"Now that the road is closed off at Apponaug, traffic is so much better," said Anthony Sinapi.