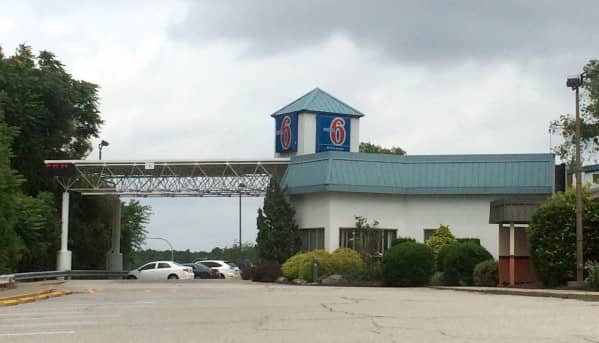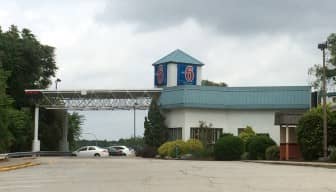 Warwick, RI – Mayor Scott Avedisian, the Board of Public Safety and executive leadership of Motel 6 from Carrollton, TX met this morning, agreeing on a plan to curb criminal activity at the motel's Jefferson Boulevard location.
Tonight,during the Board of Public Safety meeting at Warwick Police Headquarters, 99 Veterans Memorial Highway, WPD Chief Col. Stephen McCartney and the members of the Public Safety Board were optimistic about the plan.
Motel 6's Vice President of Safety and Security Victor Glover, Director of Safety and Security Tim Windes, Directors of Operations Bryan Best and Mark Fasano and General Manager Mark Marino attended the morning meeting, as did Warwick Deputy Chief Michael Babula, Maj. Robert Nelson and Seekonk Police Chief Craig Mace and Seekonk Town Administrator Shawn Cadime.
The Motel 6 delegation also attended this evening's meeting.
McCartney said the members of the Motel 6 delegation impressed him as committed to curbing the numerous calls to the establishment in recent months, resulting in 75 arrests, including a sex trafficker last month and a meth lab operator the week before. McCartney said he was also confident the measures they and the city have agreed on will work.
McCartney was particularly impressed with the Motel 6 management's DNR, or Do Not Rent list, to which the WPD can ad the names, dates of birth, and criminal records of people in the city with checkered criminal pasts.
"And that person will no longer be able to stay at the motel locations nationwide," McCartney said.
McCartney said other police departments can also submit names to the list. For the future, he said, he'd like to work on sharing the list with other motels and hotels.
"The action plan looks like a very good idea," said Public Safety Board Chairwoman Leslie Walaska Baxter. "Motel 6 wants to run a clean business, I think."
Additional elements of the plan include:
Off-duty WPD security coverage expanded from weekends to seven days per week.
Motel 6 will provide a  Guest Identification List to the WPD on a daily basis
Motel 6 will raise the minimum check-in age from 18 to 21.
Updated training of staff on security procedures.
"We found Mr. Glover and his team to be extremely open, forthright, and willing to continue to work with the city and any other concerns going forward.  We are all committed to furthering efforts to ensure the safety of Motel 6's staff and guests and the community in general, and to foster the future success of Motel 6 here in Warwick," Avedesian said in a release announcing the plan Tuesday night.
See the entire release embedded below:
Board of Public Safety 0415 Memo