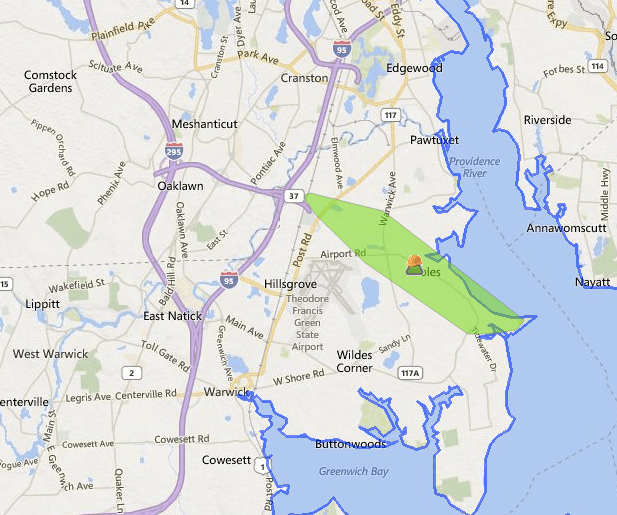 Warwick, RI – A private trash truck powered  by natural gas struck a telephone pole on Jefferson Boulevard early this morning, dropping power lines onto the vehicle that set off its fuel in a minor explosion.
The crash knocked out power to about 3,000 National Grid customers east of Jefferson Boulevard, and shut down a section of the street as firefighters put out the fire and cleared the scene at about 4:45 a.m., said Assistant Fire Chief Bruce Cooley.
The driver was able to get out of the truck without injury, Cooley said.
As firefighters worked to put out the fire and clear the road, three blocks of Jefferson Boulevard north from Rte. 37 were shut down.
The section of street was re-opened within about an hour, Cooley said. He said most of the residents who lost power due to the crash had it restored by 9 a.m.
According to the National Grid Power Outage Map, less than five residents were without power as of 9:30 a.m.