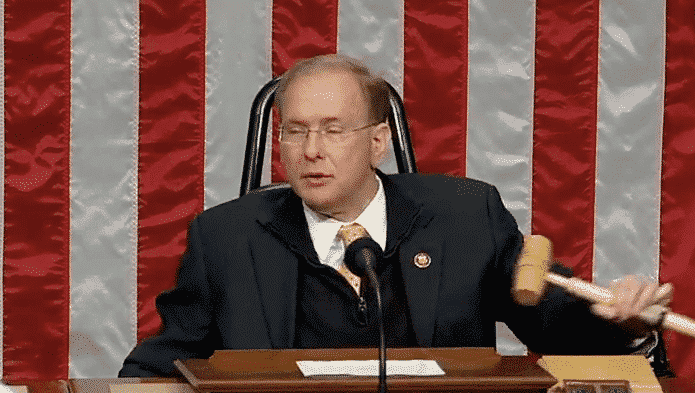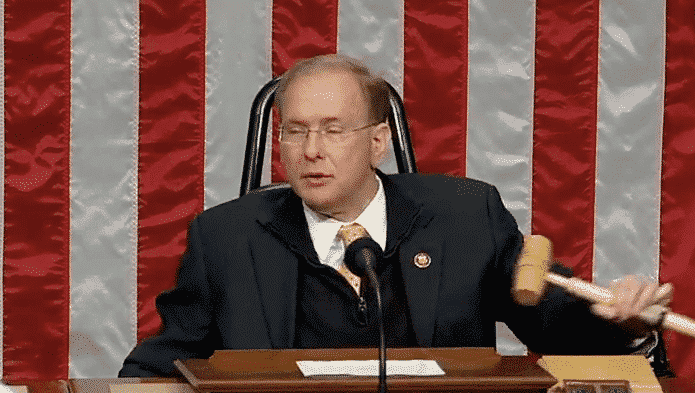 Congressman Jim Langevin (D-RI), the first quadriplegic elected to Congress, presided over the U.S. House of Representatives 116th Congress opening day, helped pass the Affordable Care Act, but he won't run for an 11th term after 22 years in Congress.
Langevin said even after having served the public  for so much  of his life,  the  decision was difficult, reached after a lot of soul-searching and  conversations with his family. Serving in Congress requires significant personal sacrifice, he said, requiring him to live in two states during much of the year. He's looking forward to having more of that time to himself  and his family.
"I felt it was the right decision at the right time for me," Langevin said, "I just decided  it was  time to have a  better work-life balance."
Langevin, a Warwick resident, was injured while working with the Warwick Police Department in the Boy Scout Explorer program when he was 16. A gun accidentally discharged and a bullet struck Langevin, leaving him paralyzed. The support from the community inspired him to give something back, starting a 39-year career of public service.
"My dreams of becoming a police officer were crushed, and I was forced to dream new dreams, and relearn how to perform almost every daily task. Yet during my hour of need, Rhode Islanders rallied behind me, and I was inspired to give back to the community that gave me so much by pursuing a career in public service. Encouraged by my family's unending love and my faith, that 16-year-old from Warwick became the first quadriplegic ever elected to Congress,"  Langevin said in an open letter to constituents announcing  his decision not to run.
Langevin won election to the Rhode Island House of Representatives for Dist. 29, holding the office from January 1989 – January 1994, when he became the nation's youngest Secretary of State. Under his leadership, the state made reforms to  its election system and authored a landmark report documenting widespread violations of the state's Open Meetings Law. He served in that role until winning election to Congress in 2000.
The Congressman, now the  co-chair of the Bipartisan Disabilities Caucus, made history in 2010 when he became the first quadriplegic to act as Speaker pro tempore. Earlier that year, a series of lifts were installed on the House floor to make the Speaker's rostrum wheelchair-accessible. Langevin also presided over the House during consideration of a resolution commemorating the 20th anniversary of the Americans with Disabilities Act.
Today, Langevin serves as a senior member of the House Armed Services Committee, on which he chairs the Cyber, Innovative Technologies, and Information Systems Subcommittee and serves on the Subcommittees on Seapower and Projection Forces and Strategic Forces. He is a senior member of the Committee on Homeland Security and serves on its Subcommittees on Intelligence & Counterterrorism and Cybersecurity, Infrastructure Protection, & Innovation, according to his biography on the U.S. House website.
Langevin was one of four legislators appointed to serve on the Cyberspace Solarium Commission, and he co-founded the Congressional Cybersecurity Caucus, which he still co-chairs, to increase awareness around the need for stronger cybersecurity. Langevin has authored or co-authored dozens of pieces of cybersecurity legislation, including most recently the National Cyber Director Act.
Langevin was quick to praise his fellow members of Rhode Island's Congressional delegation, Senators Jack Reed and Sheldon Whitehouse and Congressman David Cicilline.
"Jack, Sheldon, and David have been amazing people to work with," Langevin said. 
Langevin said the Jan. 6 insurrection, which prompted the RI Congressman to call for President Donald J. Trump to be removed from office, presents a problem with no apparent solution for the country.
"We really need to find a way to heal this division," Langevin said.
After his final year in office in 2023, Langevin said he hopes to continue his work to strengthen the country's cyber security. 
"I hope to in some way, shape or form, to be able to continue," Langevin said.