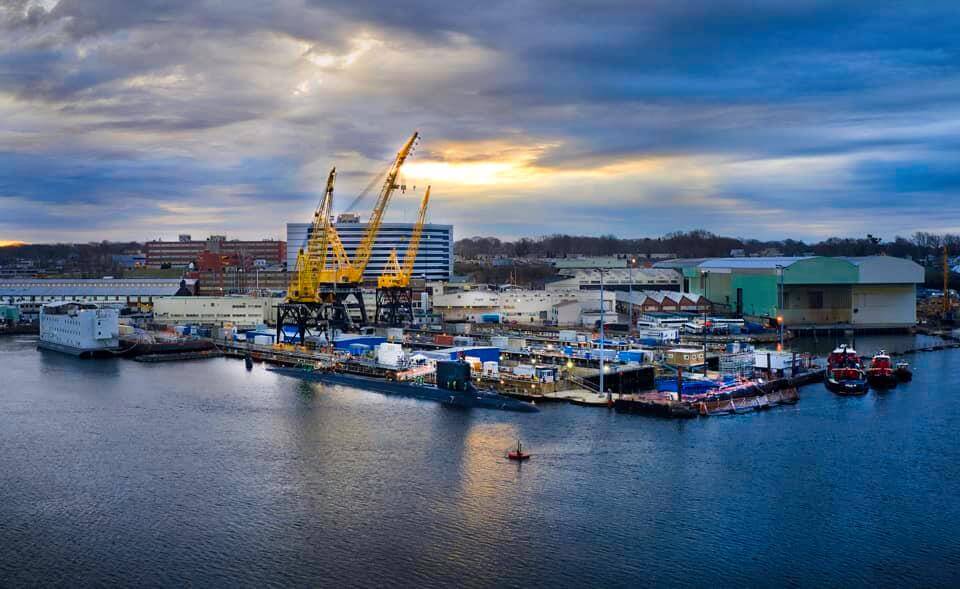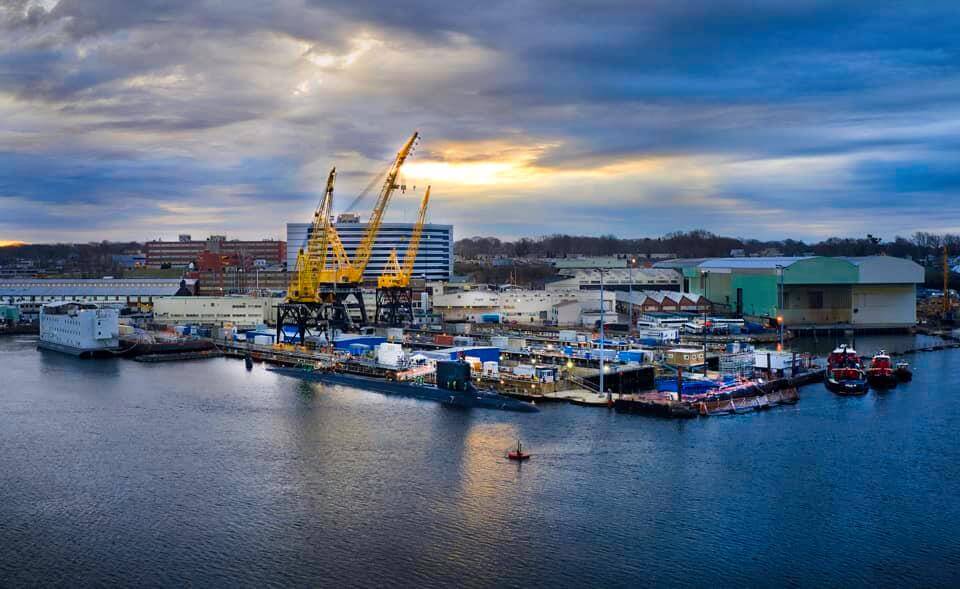 QUONSET POINT, RI – Tuesday, U.S. Senator Jack Reed (D-RI), joined General Dynamics Electric Boat (EB) for their annual legislative update meeting, during which the company announced plans to hire more than 3,000 new workers this year.
During the virtual event, hosted by EB President Kevin Graney, the company announced the 20 percent increase over 2021 hiring levels would include almost half of the new jobs based in Rhode Island.
Reed, Chairman of the Senate Armed Services Committee, led the successful passage of the National Defense Authorization Act (NDAA) for Fiscal Year 2022, which authorizes over $13 billion for submarine research, development, maintenance, and production. He says EB's hiring spree is great news for the state's economy and future economic growth.
Reed noted that Rhode Island's submarine workforce and industrial base — through their critical contributions toward helping to build next-generation submarines that provide the U.S. with a major strategic advantage beneath the waves — play an outsize role in strengthening U.S. security, keeping international commerce flowing, and deterring worldwide threats.
"These new jobs are good news for the whole state and will help propel our economy forward while safeguarding our nation.  We worked for years and made key federal investments to lay the groundwork for this effort.  We've got to keep working hard to capitalize on this opportunity to connect more people to good-paying, in-demand jobs and opportunities to build a career and strengthen our industrial base.   I will continue doing everything I can to bring jobs, investment, and opportunity to the state and ensure we have a dynamic workforce that is ready to meet the challenges of today and tomorrow," Reed said.
With EB helping to build two Virginia-class attack subs a year as well as the Columbia-class, the submarine manufacturer says it plans to hire more workers in 2022 and beyond. With a current workforce of approximately 18,000 employees, EB is the largest private employer in both Connecticut and Rhode Island, with roughly a third of all EB employees residing in the Ocean State.
In addition to its own workforce, EB has awarded more than $231.5 million to Rhode Island-based suppliers over the past five years, according to Reed's office.
Reed noted that in addition to submarine-related suppliers and manufacturing, the additional work at EB also translates to increased jobs in other sectors.  For example, EB recently awarded the contract for construction of a new $125 million building that will expand EB's assembly and outfitting footprint for both the Virginia-class and Columbia-class programs.
In the FY22 NDAA, Senator Reed also led efforts to authorize $900 million in research and development funding for future submarine capabilities and $330 million for the expansion and modernization of the submarine industrial base.  And through his work on the Appropriations Subcommittee on Defense, he added $20 million in the FY22 Senate Defense Appropriations bill to support the workforce development pipeline effort (which includes partnerships with CCRI and Westerly Training Center) for EB and the submarine supply chain.