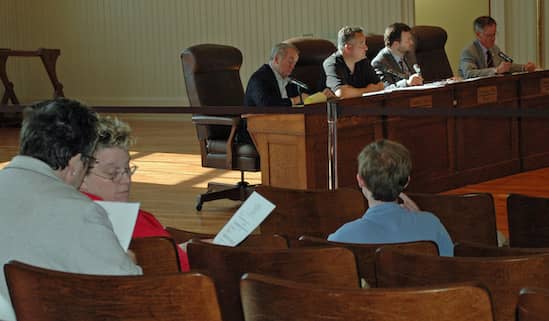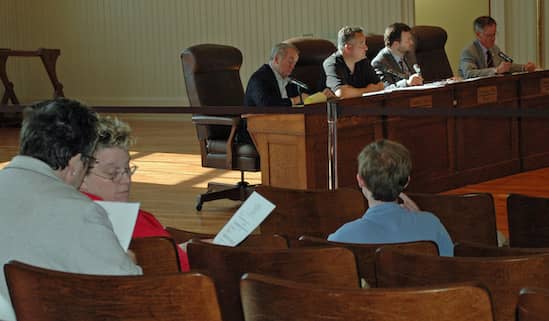 WARWICK, RI — The latest evidence against the many negative (and false) claims that Warwick officials have made about the city's finances has emerged in just the last few weeks, in the form of a proposal to build a new high school.
Put simply, if the city were having financial problems, a plan to spend upwards of $180 million would appear to be foolish, at best.
But as the Warwick Beacon has reported, city and school officials seem to generally be in agreement that a new high school should be considered, particularly because the city council recently approved $100,000 to hire a consultant.
Local officials would then need to revise the $79.9 million bond plan that the school committee recently approved.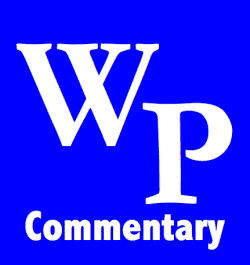 The one apparent holdout is Mayor Joseph Solomon, who told the Beacon that he wanted more details before making a commitment to a project that could be on the 2020 ballot as a new bond item.
Backdrop belies new sense of unity
It's important to review this new plan in the context of the recent interactions between the city and school committee, especially this summer's unnecessarily complicated school funding controversy, which ultimately ended when the council approved more money for education.
Throughout the funding flap, Solomon and the city council tried a variety of arguments: The school committee actually had the money and could use pension contributions to balance their budget; the school finance director couldn't be trusted; the council could attach significant conditions to adding money to the school budget; the city budget couldn't support it.
All of those gambits failed — due mainly to the mayor and city council trying to look strong on the budget while showing a lack of basic understanding about union contracts and education funding law that came back to bite them.
With all of this controversy ending mere weeks ago, it's worth asking how this sudden sense of unity with the school committee has developed.
Political vs. financial considerations
Barely three weeks ago, Council President Steve Merolla was still harping on the city's pension and retirement benefits costs and saying that those long-term costs pose a threat of huge tax increases for the foreseeable future.
(Of the city's five pension plans, four are at least 75-percent funded, above the state-mandated 60-percent minimum, while the Police Pension I and Fire Pension Plan is less than 25 percent funded.)
And yet, Merolla is now apparently fine with floating the idea of a nearly $200 million bond.
Similarly, Merolla and Councilman Edgar Ladouceur have taken every opportunity to grill school officials on their plans to spend $40 million in bonds approved by voters last year — and now they seem enthusiastic about borrowing more.
Merolla told the Warwick Beacon that he's counting on an estimated 52-percent state reimbursement, and that the state's funding justifies the expense; Ladouceur is quoted as saying: "Sometimes you need to spend a little to get a lot."
Qualifying for the state reimbursement is part of the reason for the short timeline that's being discussed; any ballot question would need to be approved by next spring.
One potential wrinkle, though, is the fact that the state won't even confirm whether it will reimburse the project until November, 2021, at the earliest.
And so two of the city's biggest budget hawks are now on board with a nine-figure construction project, and it doesn't seem that they're too worried about the budget impact.
So what could explain their apparent change of heart? Here's one possibility: Politics.
Consider: The city council is coming off two consecutive years of huge tax increases; the school funding issue didn't exactly improve their image; and Merolla is in a public feud with Solomon over, among other things, the city solicitor position.
What better way to shift voters' focus away from these issues than supporting a shiny new high school during an election year when all nine council seats are up?
This assumes a level of savvy that, to say the least, the council hasn't exactly shown. But then again, it doesn't take a whole lot of political calculation to see new school construction as a tangible object that officials can rally around, one that could become a stand-in for financial support from the city after the council tried everything it could to not fund the school budget as requested by the school committee.
Conclusion: The proposal for a new high school indicates a major shift in city officials' attitude toward the school department, but one that could have more to do with improving their election prospects in 2020.