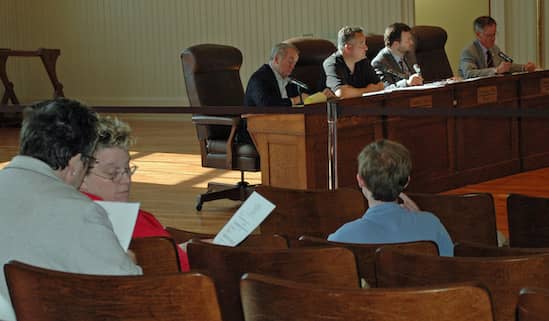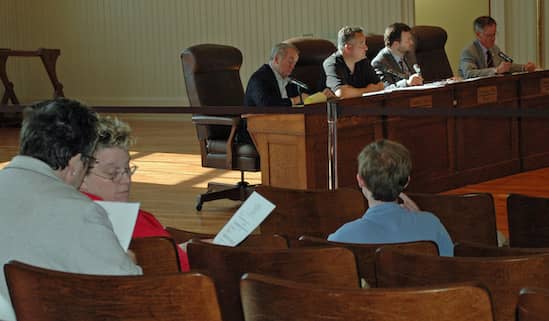 WARWICK, R.I. — The Warwick City Council unanimously adopted Mayor Joseph J. Solomon's $322,881,043 FY20 budget unanimously Friday with no addition to the $508,499 increase for schools and reducing WFD overtime,  adding rebukes of School Administrators and Warwick firefighters in their remarks.
Councilors cut the paving and firefighter overtime line items by $500,000 and $375,000 respectively, to reduce a $3.5 million structural deficit.
Additional reductions/additions included:
46-365: After school preparation: $8,000, due to an accounting error
30:201: Office supplies: $6,000
30-230:-Community Police: $40,000, budgeted in error
26-340: Service contracts: Added $975
26-380: General services: $75
64-329: Misc. supplies: $10,000
75-168: Dental – Fire Retirees: $121,896, reduced to zero
Combined, the reductions totaled $1,060,287, leaving a $2,439,733 structural deficit, which the City Council balanced by withdrawing from the rainy day fund. Last year's structural deficit was $3,800,000.
Councilman Jeremy Rix said he and his fellow councillors wanted to avoid raising the tax rates more than Solomon's proposal.
The City's recent property tax revaluation increased the net tax base about 14.8 percent over FY19, allowing  a tax rate that's nearly 10 percent lower than the current fiscal year, generating about 3.46 percent more than the FY19 net tax levy amount.
The adopted budget sets the tax rates, per $1,000 of assessed value, as follows:
Residential at $18.73 (a decrease of 9.95 percent, from $20.80)
Commercial at $28.10 (a decrease of 9.92 percent, from $31.19)
Personal property at $37.46 (a decrease of 9.93 percent, from $41.59
The motor vehicle rate is frozen, per state law, at $34.60.
Following the move to cut firefighter overtime, Council President Steve Merolla noted that the Warwick Fire Department is the best in the state, with the latest equipment and new fire stations.
"It lacks for nothing. What we receive in return is problem, after problem, after problem. Whatever we do, it's not appreciated, and not reciprocated. It's infuriating. It's infuriating that we have federal investigations," Merolla said, alluding to an alleged FBI investigation into an illegal firefighter sick time agreement signed and executed by members of the Avedisian Administration.
Merolla said it has to stop, and that he is in support of $250,000 to investigate the Warwick Fire Department's operation.
"I'm hopeful that we can move in the right direction together. I'm also understanding that if we can't, we're ready to move on," Merolla said.
While Councilors expressed confidence in the sincerity of School Committee Chairwoman Karen Bachus's plea with the Council during Tuesday's budget hearing to work with them to increase the school department's budget and put aside past officials' mistakes, they were not as trusting of Warwick Schools administrators who largely drafted the school budget.
Before the Council voted on the budget, Councilman Anthony Sinapi noted there had been no effort to add to Solomon's appropriation to the School budget.
"I'm obviously unhappy about that," Sinapi said, but, he said, he understood what he described as a council-wide mistrust for Warwick School Administration officials. "We don't have somebody giving us numbers from the School Department that we can trust," Sinapi said.
Merolla followed in that vein, pointing out the $800,000 more per year the School Department has put into the pension fund above what actuaries recommended, and the discrepancy between that and  School Finance Director Anthony Ferrucci's testimony to the Council. "I remember Mr. Ferrucci saying, 'We need not a penny less than $8 million dollars," Merolla said, only to learn that the schools had budgeted $800,000 into pensions that they were not required to contribute.
Councilman Jeremy Rix said this spending decision also weighed on his mind when he thought about the broken school fire alarms Superintendent Phil Thornton failed to inform the community about, leading to calls for his resignation. "I have confidence that with a new School Committee that safety will no longer be less important than contributions that are higher than necessary," Rix said.
"I'm confident the School Committee will pay attention and clean house," Sinapi said.