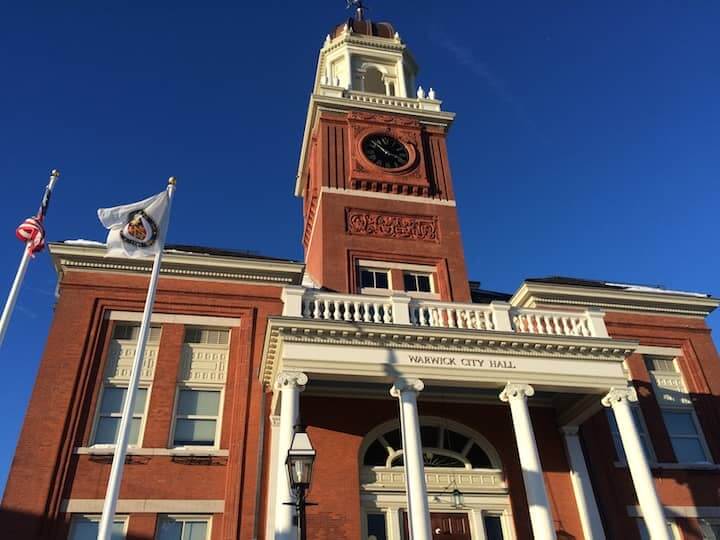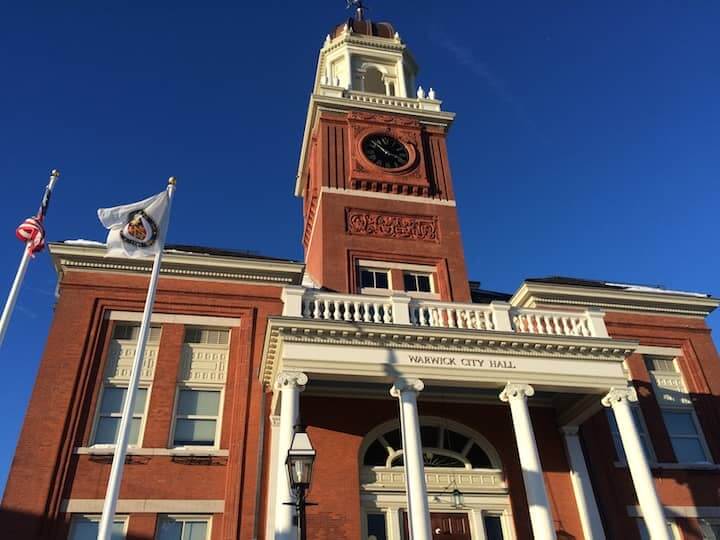 WARWICK, RI —Warwick's actuary told City Councilors Sept. 16 the city's $352 million Other Post-Employment Benefits (OPEB) liability would take $34 million a year for 20 years to pay off, but the problem's more complicated and less alarming than suggested.
OPEB liabilities are perpetual — by the time you've paid off the current liability, an estimate of the funds the city would need to set aside today to cover healthcare costs of all active employees and retirees until they die, there will be new employees and retirees to factor in, according to Dennis Hoyle, Rhode Island's auditor general.
"It's not a static liability," Hoyle said.
"Given that some of the employees are in their 20s and 30s, this amount spans 60 or more years' worth of costs. Furthermore, the amount is derived from assumptions that are meant to be very conservative by design," said Warwick Mayor Joseph Solomon in a statement about the situation.
Edward Echeverria, actuary with Danziger & Markhoff LLP in White Plains, NY, quoted the figure in a recap of the Governmental Accounting Standards Board (GASB) accounting standards, effective June 15, 2017, requiring OPEB liability to be prominently reported in municipal financial statements. Since then, the figures have been a factor in the city's ability to secure bonds.
Such liabilities have always been on towns' and cities' books, but with the GASB change, there's now annual concern added to the long-term cost.
"If you were going to pay it off in 20 years, that would be the amount you'd pay to retirees," Echeverria told the council.
Echeverria did not return emails and calls seeking comment on whether that scenario is realistic or necessary.
Hoyle says it's not.
Warwick has paid for both active and retiree healthcare on a pay-as-you-go basis, according to Hoyle and Solomon.
"The actuary has made it clear to the city that this is an entirely acceptable way to pay for these expenses," Solomon said.
Hoyle agreed, but noted there's a way to move from pay-as-you-go toward paying the full liability, without jumping all-in at once.
"There could be a gradual ramp-up," Hoyle said.
Starting that would require setting up and funding an OPEB trust, Hoyle said.
Warwick has flirted with that idea in the past.
In 2015, the Avedisian administration budgeted $200,000 for an OPEB trust that the council, led by Solomon, serving as Ward 4 Councilman at the time, cut from the budget.
In 2016, the Council cut $50,000 in (OPEB) Trust funding, and in 2017, Councilman Ed Ladouceur called a trust "a waste" and said Jefferson Solutions, the city's healthcare actuary, questioned if that was the proper course of action."
With such a trust established, regardless of the funding, the city would qualify for a discounted rate to be used to calculate its liability, Hoyle said.
"The liability would be smaller because of the discount rate," he said.
The city could also eventually begin to use the trust, which would grow through investments, to help pay for the OPEB costs.
"The future costs are going to be less," Hoyle said.
Another strategy to limit OPEB costs involves negotiating contracts so retirees pay into their healthcare, and requiring retirees to enroll in Medicare once they become eligible at 65, he said.
Echeverria also noted this as an effective method of limiting future OPEB costs.
"It is our belief that these issues are best addressed through collective bargaining.  It is our plan to negotiate with the city's unions to achieve long term solutions," Solomon said.
"The question that this council's got to determine is, what type of benefit change actually gets us to where we need to be," Merolla said during the Sept. 16 meeting.
Hoyle said that while many municipalities are further along than Warwick in funding their OPEB liabilities, "I don't think it's an immediate crisis, either," he said.
One thing that could significantly decrease Warwick's OPEB liability, Hoyle said, is Democratic presidential nominee contender Bernie Sanders' Medicare for All plan, which would grant health care to every American.
"It would make a big difference in that," Hoyle said, maybe solving the problem outright.