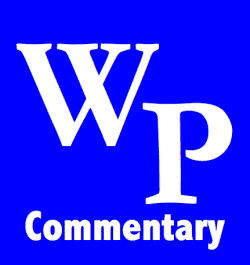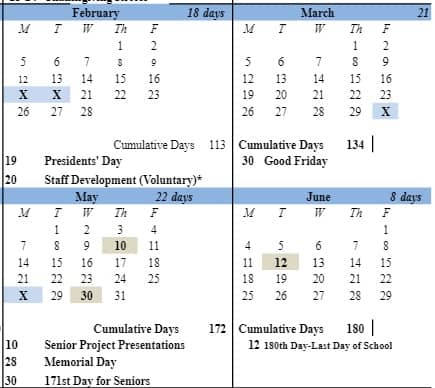 Warwick, R.I. — Amid recent controversies involving the Warwick School Department, including the shaky realignment of local high schools and blow-back over the disciplinary actions taken against student walkouts over the district's special education policies, one new policy had a comparatively easy journey: The new 2017-18 public school calendar for Warwick.
[The full calendar is embedded below.]
The most prominent change in the new school calendar is the elimination of a full week of February vacation, in favor of a extended Presidents Day weekend.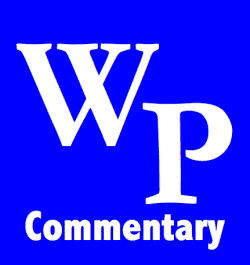 Notably, the vote went relatively smoothly at the March 7 school committee meeting, a far different situation than in other districts like Bristol-Warren, where the proposal to cut February vacation and reschedule the April vacation week met vocal opposition.
Prior notification and surveys of parents and teachers in Warwick clearly contributed to the relative lack of controversy about the calendar change, which the school committee first considered last February.
Warwick joins a handful of other districts, mainly in the northwestern and eastern parts of the state, in cutting February vacation, a trend that picked up speed after a 2014 vote by the state superintendents' association to get rid of the week off altogether.
Officials in these communities cited the potential to absorb snow days and still allow students to get out of school reasonably early in June for their decision — and it's clear that Warwick would benefit. This year, Warwick had a scheduled last day on June 19 [which will be later once snow days are taken into account], while the 2017-18 calendar pegs the 180th day of school to June 12.
Among the detractors have been parents who use the week off to travel, and educators who argue that readjusting current vacation schedules would be a major disruption for students.
For the families that have the wherewithal to fund trips to Florida or elsewhere, there's still nothing keeping parents from excusing their kids from school and ensuring that they make up the work when they return — or maybe just taking a four-day jaunt to Disney instead of an eight-day trip.
In reality, more parents face the inconvenience of arranging week-long child care in February, barely two months after Christmas vacation, and will now benefit from the change to the school calendar.
And as far as the claimed educational disruption, the traditional calendar breaks up the January-to-June stretch with extended time off every six weeks, which is hardly a sound approach if the goal is maintaining student performance throughout the school year.
Where the reduction of February vacation could cause issues is for the kid-friendly programs offered during the week off, among them the Rhode Island Children's Film Festival, that count on a spike in visitors in mid-February. Still, with Warwick among only a small number of districts to date, it's debatable whether removing Warwick's kids from that equation will mean a significant loss.
Conclusion: Warwick made the right move to reduce February vacation, for both educational and practical reasons. 2017-2018 Warwick School Calendar