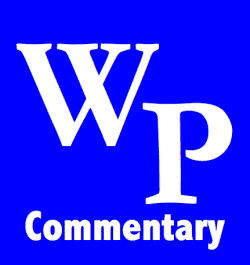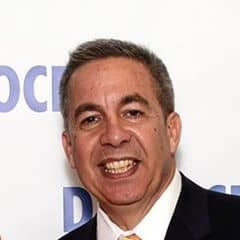 WARWICK, R.I. — How has Warwick's business climate changed over the past few years?
This is a question that Democratic candidate Richard Corrente has answered by claiming that the city has "lost" more than 4,600 businesses in 10 years under Mayor Scott Avedisian.
In a community of Warwick's size, that degree of business flight would arguably leave thousands of properties vacant, with boarded up and blighted neighborhoods in its wake.
Even a cursory look around the city shows that this just isn't the case; so what does a correct reading of the data say about Warwick's business sector?
Reviewing the data
As reported in the Warwick Beacon on May 31, 2016, Corrente stated that U.S. Census data for 2007 showed 8,410 firms in Warwick, and compared that information with numbers he claims to have received from the Rhode Island Secretary of State's office in 2015 that showed 3,750 businesses in the city.
But since each entity uses a different method to count businesses, there's no direct comparison between the federal government's numbers and state data — and, as further research found, the city uses a third way of tallying the number of commercial establishments.
According to information on its website, the U.S. Census Survey of Business Owners [SBO] counts all business entities that file taxes using IRS Form 1040 Schedule C [profit/loss from business], Form 1065, any of the Form 1120 corporate tax forms, or quarterly or annual taxes with the federal government.
"Many self-employed individuals do not consider the activity reported on their Schedule C to be an actual business [for example, babysitter, sales representative, construction contractor, real estate agent, and so forth]," the SBO states on its website. "Any activity reported on Form 1040 [Schedule C] meets the definition of a business for purposes of this survey."
As a result, any person or company that files a Schedule C is counted as a business by the Census.
In Rhode Island, the tallying is done by counting the number of state permits filed by qualifying businesses, according to Catherine Caprio Albanese, manager of data and information services for the Secretary of State's office.
Only a managing company is required to be registered as a business at its main address, so an organization with many subsidiaries or franchise locations may only be counted once, Albanese explained.
"If a company is a franchisor it is counted as one entity; there is no statutory provision for them to list their franchise locations with this office," Albanese wrote in a Sept. 8 email.
Albanese provided the Post with a spreadsheet in the same email showing 4,589 companies that had filed business permits with the state, including many that shared the same address.
The city uses yet another method of counting businesses — by physical location, Tax Assessor Christopher Celeste explained.
"There's no distinction between a franchise and a franchise location," Celeste said during a phone interview, meaning each site of a Dunkin' Donuts, for example, would be counted as a business.
Celeste also noted that the city sends out three to five people on a "discovery team" each October to remove businesses that had closed, and to add businesses to the city's tax rolls that may have opened.
"It's the best way because you're out there and you see it all," said Celeste.
Proper comparisons give clearer picture
To compare the numbers accurately, it's important to maintain consistency with the source of the data.
So, for example, while the Census showed 8,410 firms in 2007 in Warwick, updated numbers from the U.S. Census showed 8,299 firms in the city as of 2012 — a difference of 111.
According to Susan Baker of the Warwick Planning Department, the Rhode Island Secretary of State reported 4,485 businesses in Warwick in an email to the city dated July 20, 2016 that she provided to the Post — a net increase of 735 since Corrente last gathered information from that department.
Between July 20 and Sept. 8, the city added another 104, according to Albanese's email to the Post.
The city's numbers, reflected in an April 13, 2015 response to Corrente's public records request and furnished to the Post, show yet another trend: A net gain of 98 businesses from 2007 through 2012 [3,835 to 3,933], and a total of 3,844 reported in 2014. Overall, that means the city added a net of nine businesses between 2007 and 2014.
[All of the information provided by the city is attached to this article below.]
Commercial property taxes lower than other large communities
Corrente has also made a point of claiming that the city's tax structure is to blame for his claim of a bad business environment in Warwick.
A review of the numbers found that Warwick's business tax rate of $31.13 per $1,000 for fiscal 2016 ranked behind Providence [$36.75], Cranston [$33.68], and Pawtucket [$33.61], making it the lowest among communities of its size or larger, according to the R.I. Division of Municipal Finance.
The city's FY2017 commercial rate is $30.36, offering a potentially more competitive rate for businesses considering a move to Warwick.
Conclusion: Data shows no way that Warwick lost all those businesses
Corrente is saying that the alleged business losses in the city are a direct result of Avedisian's record as mayor.
And certainly, if any community suffered that kind of cratering of its business sector, there would arguably be some validity to wanting a change at the top of the local government.
But Warwick has actually experienced the same kind of trend as other communities — some businesses open, others close — and has generally maintained a steady number of corporate entities within its borders.
Even using only the available U.S. Census numbers, the city has shown a drop of 111 firms — not 4,600.
In fact, the more recent information from the city and the state show increases in the number of businesses since 2012, the last year that U.S. Census data reported its number of firms in the city. [The next Census report is due in 2017.]
What is clear from a correct review of the data is that whatever the methodology, none of the reporting entities — the city, the state, or the U.S. Census — show anything near the 4,666 lost businesses since 2007 that Corrente is claiming.
An accurate comparison of the numbers available from the U.S. Census, the Rhode Island Secretary of State, and Warwick City Hall doesn't support Corrente's claim.
Warwick Businesses by Rob Borkowski on Scribd
Warwick Businesses 2 by Rob Borkowski on Scribd