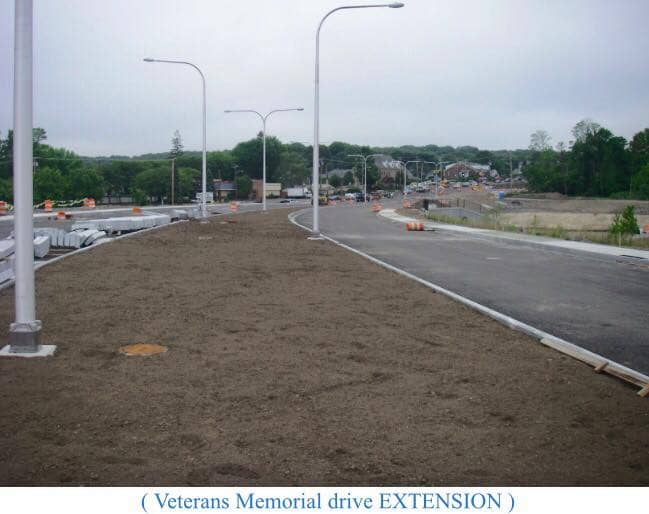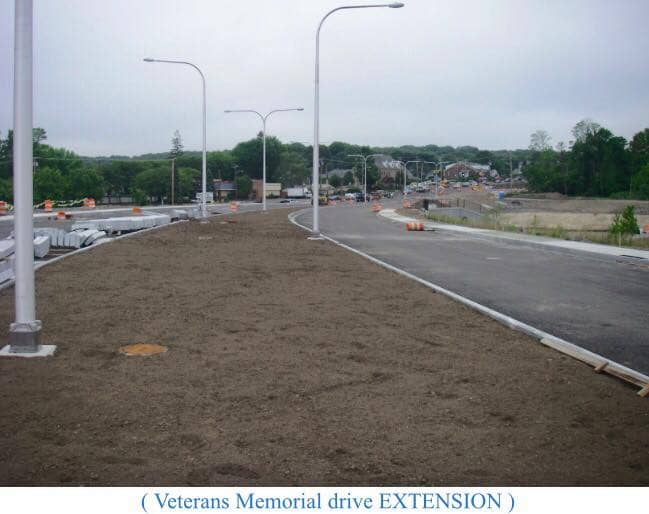 Warwick, RI — The $29.9 million Apponaug Circulator Project continues on-schedule with the beginning conversion of the Tollgate-Centerville Road intersection to a roundabout, ongoing resurfacing of Veterans Memorial Drive and wire relocation on Greenwich Avenue.
Mayor Scott Avedisian announced on his Facebook page this week that the project remains on-schedule to wrap on Sept. 8, 2017.
The paving of the intersection of Centerville Road, Toll Gate Road, and Gilbane Street has allowed construction of the new roundabout to proceed to its next phase, according to the RIDOT.
"As this construction develops over the next few weeks, the existing traffic signal will be removed and new traffic patterns developed. Please use caution when traveling through this area," RIDOT warned.
This portion of the project will be the third intersection of five to be converted into a roundabout, which the RIDOT and Federal Highway Administration tout as a marked safety improvement. Roundabouts, RIDOT officials say, reduce fatal intersection accidents by 90 percent, because of the lower speeds (15 to 25 mph) drivers enter them at.
Roundabouts have already been installed at Post Road at Williams Corner and the Veterans Memorial Drive and Post Road Extension intersection. Once the Centerville Road and Tollgate Road intersection is converted to a roundabout, there will be two left: Apponaug Four Corners,  and the Greenwich Avenue and Veteran's Memorial Drive intersection.
Among the project's more immediate milestones is Two-Way Traffic on Veterans Memorial Drive Extension, Veterans Memorial Drive and Post Road (East), which is expected to  take effect either later this summer or in the early fall. When that happens, the reconstruction of Centerville Road (Meadow to Post Road), Post Road Village & Greenwich Avenue will begin, according to the Mayor's release.
Two lanes will remain closed on Rte. 1 (Post Road), from West Shore Road to Veterans Memorial Drive, weekdays from 7 a.m. to 3:30 p.m. Crews will be cleaning, grading, and preparing the area behind the sidewalks for landscaping and driveway patching.
Two lanes will also remain closed on Veterans Memorial Drive, from Post Road to Route 5 (Greenwich Avenue), weekdays from 6 a.m. to 4:30 p.m. RIDOT will continue to place new granite curbing and sidewalks, and install a new highway lighting system.
On Greenwich Avenue, from Veterans Memorial Drive to Luther Avenue, RIDOT will have one lane closed to relocate overhead wires, weekdays from 7 a.m. to 3:30 p.m. Crews will also continue installing new granite curbing and new concrete sidewalks.
One lane will be closed for utility pole installation on Post Road, from Rte. 117 (Centerville Road) to West Shore Road, weekdays from 8 a.m. to 3:30 p.m. Lane shifts will be possible along Centerville Road, from Warwick Executive Park to Route 115 (Toll Gate Road), weekdays from7 a.m. to 3:30 p.m. Crews will also continue placing curbing, sidewalks, and driveways at various locations, including the new roundabout and divider islands. RIDOT will also place soil behind the new sidewalks. (During these operations, the current travel lanes will remain open with lane shifts.)
WORK THAT TOOK PLACE THIS WEEK 
Avedisian also listed the following review of work on the project between May 31 and June 4:
Post Road – West Shore Road to Veterans Memorial Drive:
• Preparing areas behind sidewalk for finish landscaping.
• Installed drainage system at Post Road / Veterans Memorial Round About.
Veterans Memorial Drive –Post Road to Greenwich Ave.: North Side Only
• Adjusting manhole covers and catch basins.
• Installing granite curbing.
• Preparing gravel subbase for new sidewalks.
• Began placing concrete sidewalks.
Greenwich Avenue – Veterans Memorial to Luther Ave:
• Installed new granite curbing.
• Cox Communications spicing new overhead fiber optic cable.
Post Road (Village) – Centerville Road – West Shore Road:
• No Construction Activity.
Centerville Road –Warwick Executive Park to Meadow Street: (Night Work)
• Installed new granite curbing for new Round About at Centerville / Tollgate Rd / Gilbane St.
• Prepared gravel subbase for placement of new concrete sidewalks.
• Placing concrete for sidewalks and driveways, various locations.
Veterans Memorial Drive Extension (Former Mill Site):
• Continued installation of new curbing.
• Placing Plantable soil & Seed in landscape areas.
• Continued Installation of Landscape Plantings.
• Continued Installation of New highway lighting.
• Continued adjusting drainage & utility structures to grade.
• Continued Placing new concrete sidewalks