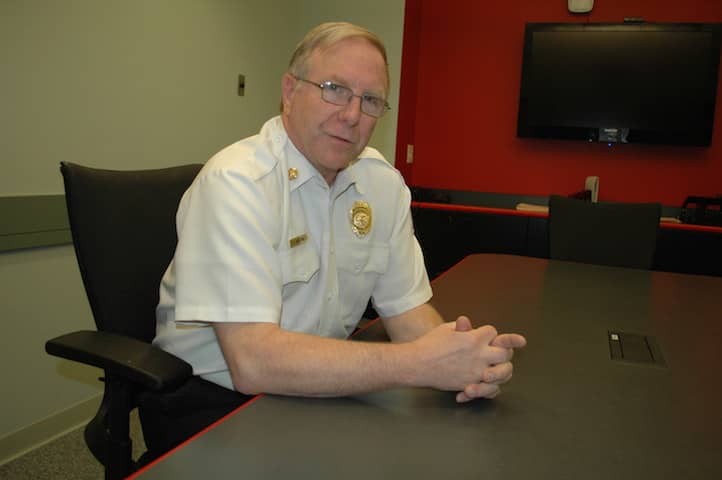 Warwick, RI — Warwick Fire Chief Edmund Armstrong, 61, who had made no secret of his aim to see the Potowomut Fire Station built during his tenure, was clearly happy during its grand opening Dec. 1, and still seemed content days after announcing his retirement a month later.
"I have 35 years on the Fire Department and I believed it was time for me to turn the reins over to someone else," Armstrong said.
With Potowomut Station's debut, Armstrong had not only realized his own long-time goal, but that of many former fire chiefs, after 35 years with the department, four and a half of them as chief. Following that accomplishment, with his time of service for full pension five years past, Armstong is looking forward to a more family-oriented phase of his life.
Armstrong said he's going to spend time with his wife, Kathleen, and daughter, Kaitlin, 25, and enjoy having time for himself.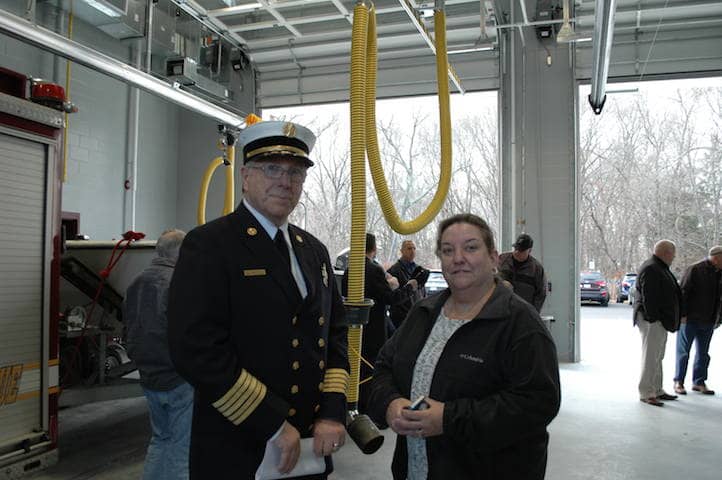 Armstrong grew up in Warwick, off Sandy Lane, near Fire Station 4 on West Shore Road, where his interest in the Warwick Fire Department began. "I grew up in the atmosphere of the fire department," Armstrong said. He applied to the department in 1979 and was accepted in 1980.
More than 30 years later, Armstrong doesn't dwell on the changes he's witnessed. "Everything has changed over the years. Just like everything else," he said.
It was a constant during that time, rather, Armstrong chose to elaborate on, one he'll miss. "Just the action of how the Fire Department is run and how close everyone is together. The brotherhood," Armstrong said.
The reputation that close-knit team enjoys is no accident, says Mayor Scott Avedisian. "I firmly believe that Warwick has the best fire department in the entirety of the state," said Avedisian. "And it is no doubt a reflection of the strong leadership efforts that Chief Armstrong has displayed during his tenure. We owe him a debt of gratitude for all of his hard work and I personally wish him well as he enters retirement."
After notifying the Mayor about his retirement, and the subsequent appointments of Assistant Fire Chief James McLaughlin as the new chief, and Battalion Chief David Morse as the new assistant chief replacing retiring Assistant Chief Bruce Cooley, a difficult moment, announcing it before the City Council, was still to come.
"It was tough for me to stand there," Armstrong said. "It's a tough decision to make, to leave something that's been over one half of my life, but it's something that everyone has to do."
A week after his official retirement date, Jan. 24, Armstrong will take a flight to Los Angeles for a week's vacation with relatives. "I'm not sure what I'm doing after that," he said.
Nonetheless, he's looking forward to figuring it out, despite how difficult leaving is.
"Change is good," Armstrong said.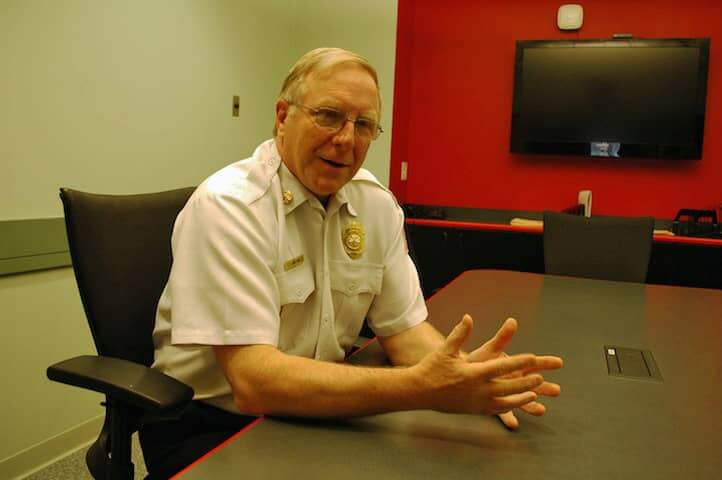 Chief Armstrong Retirement Speech