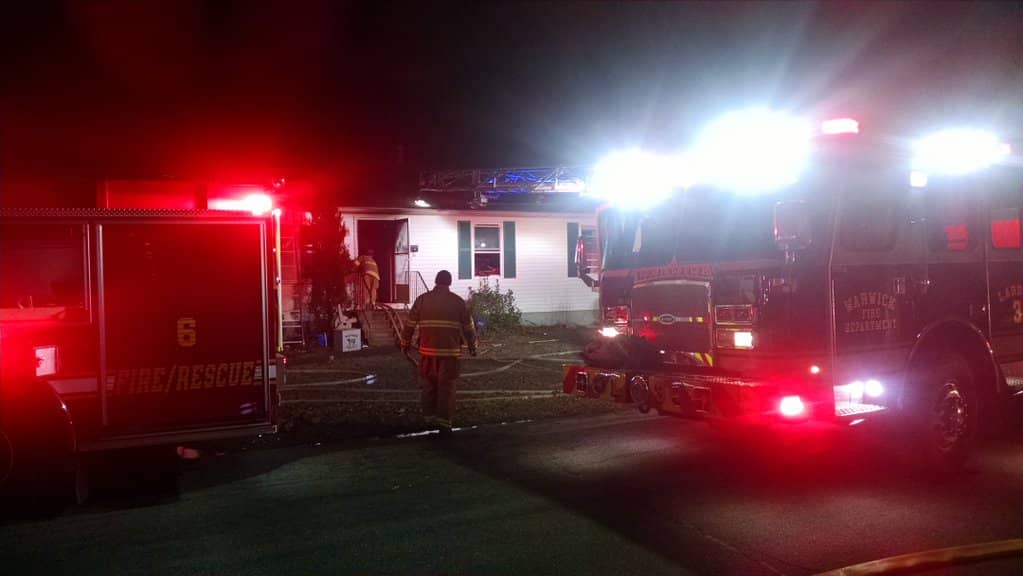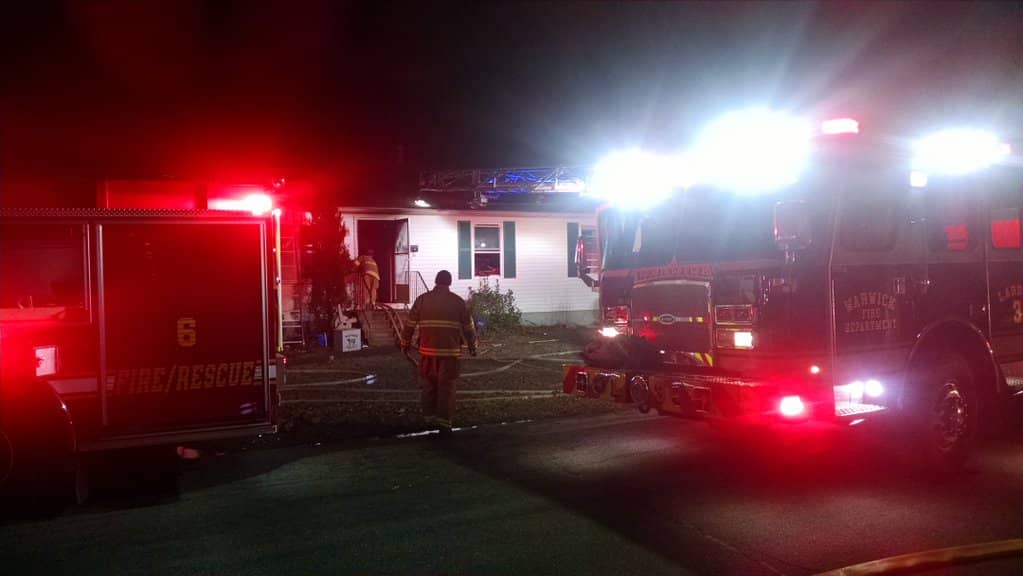 Warwick, RI — Warwick firefighters were called for a house fire at 104 Doris Ave. at 10:15 p.m. Saturday night, bringing the fire under control by about 11 p.m.
Warwick Police shut down Warwick Avenue while the fire department worked the fire.
Engine 6 arrived on the scene at 10:17 p.m., as smoke was showing from the roof, according to scanner traffic, @CranstonScanner reported. The call also reported fire in a bedroom.
All of the occupants were out of the house when firefighters arrived. Three engines and two ladder trucks responded.
Photographer Chris Palmer captured a photo of the firefighters as they responded to the call, as did photographer Brian Hardy.