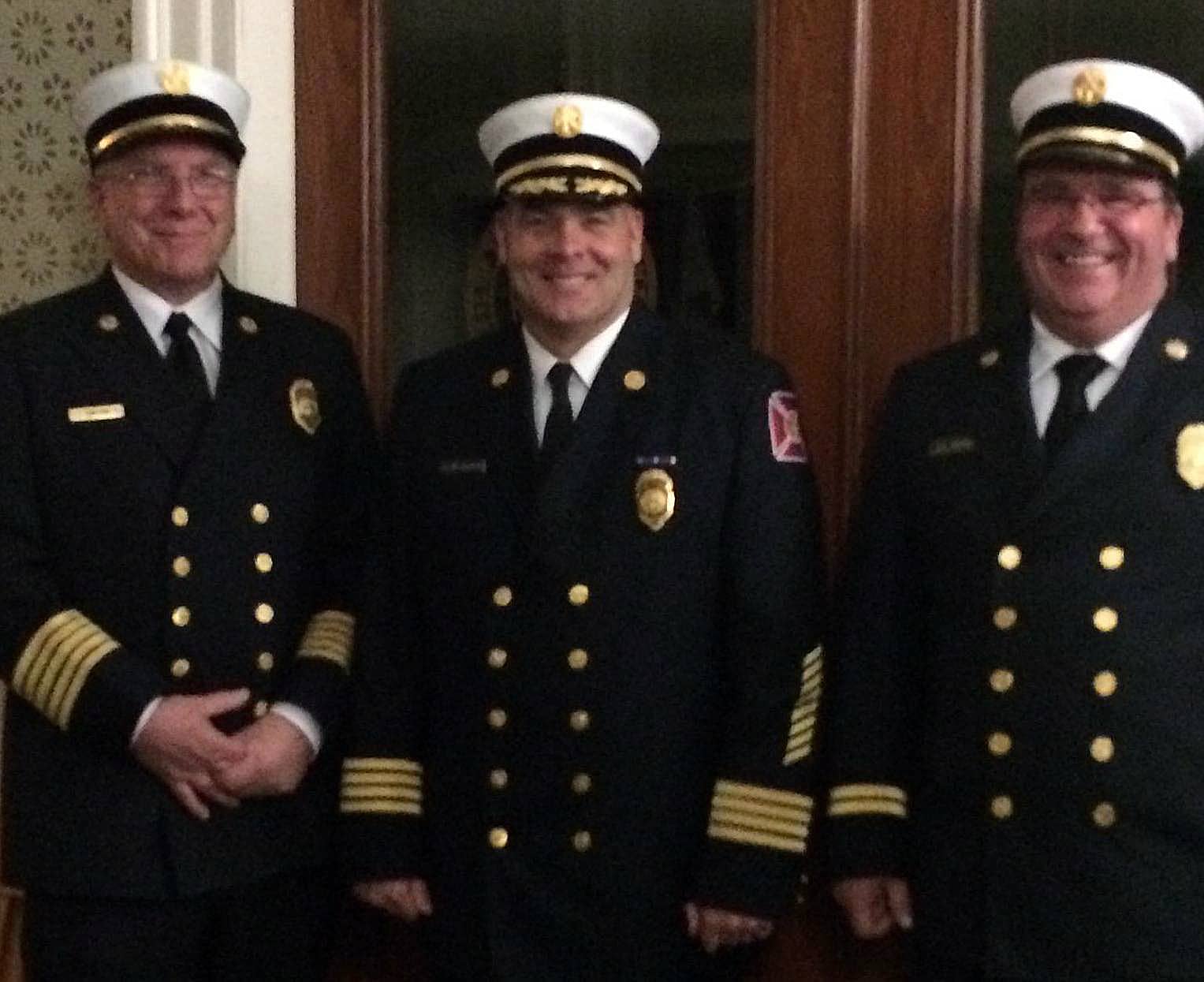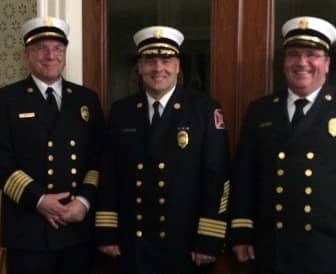 Warwick, RI — Warwick Fire Chief Edmund Armstrong announced his retirement to the Warwick City Council Monday night in a brief but heartfelt speech, his voice wavering slightly as the self-described man of few words finished his farewell.
"Tonight I would like to address the City Council and address the rumors that I will be retiring this month. I will be retiring! Retiring after over thirty five years of service, and 4 ½ as the chief of the best fire department in the country is one of the hardest things I have had to do," Armstrong said.
"It has been an honor, a privilege and a pleasure to serve this city and as the chief of this department."
Assistant Fire Chief James McLaughlin, recently appointed by Mayor Scott Avedisian to take over for Armstrong, will officially begin work as chief of the department Jan. 24. Deputy City Solicitor Diana Pearson reviewed the candidates for the open chief's position, recommending McLauglin for the position, which Avedisian approved.
During this time, Assistant Fire Chief Bruce Cooley also announced his retirement, and a similar process named Battalion Chief David Morse as the new Assistant Chief.
"For the next few weeks I look forward to working with them (McLaughlin and Morse) during this transition phase," Armstrong said.
At Warwick Fire Department Headquarters on Veterans Memorial Drive Friday, Armstrong, Cooley and Morse each expressed their appreciation of the camaraderie they and their fellow firefighters have shared over the decades. When asked what they'll miss most about the job, Armstrong and Cooley each mentioned the familial bond of their brothers and sisters in the department.
On Friday, the three joked and laughed together as they discussed the day's routine.
Monday night,  the Councillors each congratulated Armstrong and offered brief comments on their memories of recent experiences with the retiring Chief.
"I enjoyed working with you, and I surely will miss you," said Council President Donna Travis.
"I also want to thank your wife and your daughter for allowing you to be accessible to us. It's not an easy task. I know it's not. I've picked up the phone, and heard you driving around at 3 a.m., 2 a.m., 4 a.m., and I know the effort that you've put into this job. You've done an outstanding job," said Councilman Steven Colantuono.
Colantuono referenced Armstong's praise for the department as the best in the nation. "That comes from the leadership that you've shown," Colantuono said.
"I also always appreciated the fact that you were willing to be brutally honest. The door was closed and you would just, you would cut right to the chase," Councilwoman Camille Vella-Wilkinson.
"I do appreciate all the help that he gave me and my constituents with the development of Station 10 (Potowomut). "It is a testament to his hard work and I'm glad that he was able to see it completed before he left," said Councilman Steven Colantuano.
"Chief, in the 10 years that you've come before this Council, I grade you A. I just hope that the new chief can carry on as well as you have," Councilman Solomon said.
"I also want to thank you for your communication during that Macro-burst," said Councilman Ed Ladouceur.
"I want to thank you for always making me feel like part of your team," said Councilwoman Kathleen Usler.
"Congratulations and much happiness in your retirement, Chief," Councilman Gallucci said.
"Everybody in the City could always feel safe while the Warwick Fire Department was on duty, and because of your leadership, whether it be for rescue, or for fire, the city was a safe place," said Councilman Thomas Chadronet.
Warwick Post will continue coverage of the change of guard at the Warwick Fire Department with profiles of the retiring and advancing fire chiefs, starting Monday.