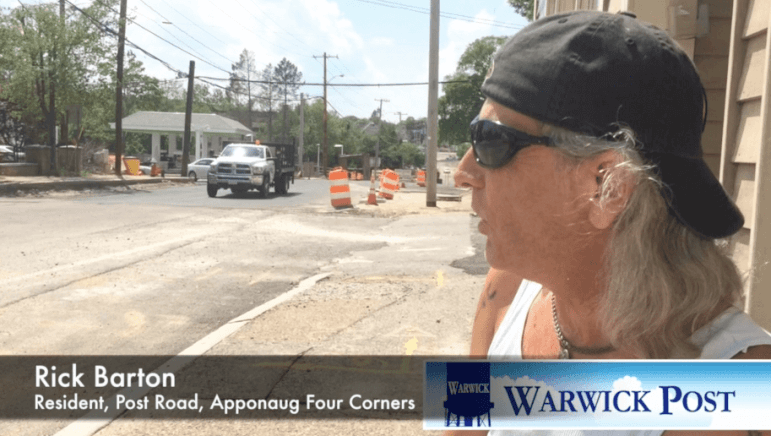 WARWICK, RI — Rick Barton has watched Apponaug Four Corners from the front steps of his Post Road apartment throughout the last two years of work on the $29.9 million Apponaug Circulator Project, and he's been enjoying himself, he says, with only a few complaints. 
On Friday, WarwickPost.com asked him his thoughts on the project, input from drivers, and his attitude about the work he's spent so much time watching.
The project is expected to wrap up in September, though it is reportedly ahead of schedule.