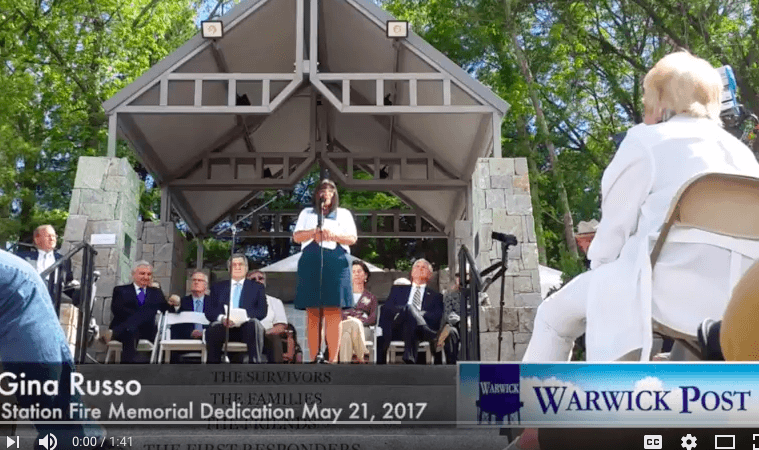 West Warwick, R.I. — The 1-acre Station Nightclub Fire memorial at the site of the tragic Feb. 20, 2003 blaze that claimed the lives of 100 people, drew hundreds Sunday night who honored the memory of  loved ones and friends lost, including a fair number of local, state and federal officials.
Speakers included Gov. Gina Raimondo, US Senator Jack Reed, Congressman Jim Langevin, former Gov. Donald Cacieri, David Gosselin, West Warwick Town Council president, Warwick Mayor Scott Avedisian, Father Bob Marciano, Rev. Dr. Don Anderson and survivor Gina Russo, co-chair of the memorial's capital campaign, each made remarks during the dedication.
After, 100 students from West Warwick stationed next to the memorial stones bearing the names and likenesses of the 100 people who perished in the deadly fire held up a single rose as each victims' name was called during the end of the dedication Sunday.