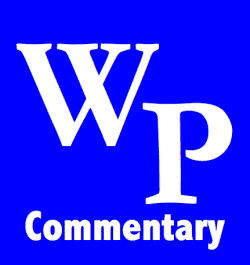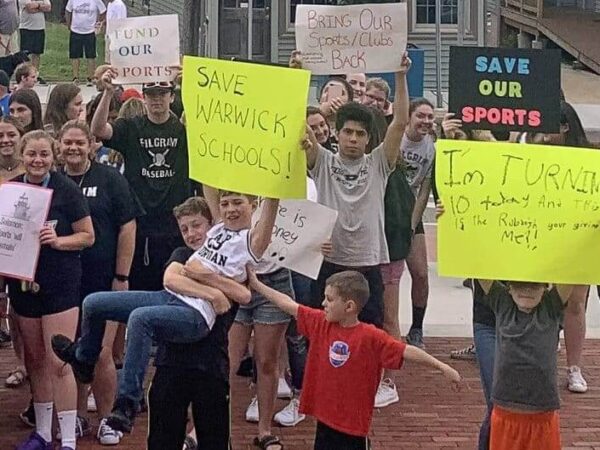 WARWICK, RI — After a tumultuous spring, Warwick is headed into summer with few, if any, of the issues occurring under Mayor Joseph Solomon's watch resolved.
And in a few cases, things are actually getting worse.
The city is about to end the current fiscal year with the school department running an estimated $4 million deficit, and is heading into FY20, which starts July 1, with the school committee eliminating school sports to close the estimated $8 million gap between city funding and the school department's budget request.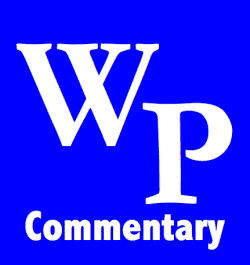 On Wednesday, in response to about 60 students protesting at City Hall, Solomon vowed that they would have their sports and clubs restored, but offered no specifics about how that would be accomplished.
In fact, Solomon has tried to argue that the school department actually doesn't need the money they're asking for, claiming that $4 million in pension contributions made by WISE union members could cover this year's school budget shortfall.
Except, it can't. After rushing into an agreement with the school committee to take the money out of the WISE pension account, Solomon learned at a budget hearing that the proposal was illegal and endangered the tax-exempt status of the pension fund. School and city officials agreed to return to mediation after that revelation.
Rather than admit his own misstep [something we've seen before], Solomon is still insisting that the $4 million in pension contributions is somehow extra money that the school department doesn't need — as if paying out retirement benefits is not a necessity for a government entity — and implying that they won't get additional funds next year, either, if they don't follow his demands.
Adding to the chaos, city councilors passed a no-confidence resolution against School Finance Director Anthony Ferrucci and blamed him for giving the council incorrect information about the legality of withdrawing the pension funds.
It's worth noting that a city solicitor could have reviewed the proposal and potentially avoided this problem — but Solomon hasn't hired one yet.
And so, Warwick is about to end one fiscal year and begin another with deficits, the mayor and city council are showing no urgency in addressing the budget shortfalls, and instead city officials are making specious claims against the school department and empty promises to students that they'll make everything O.K.
Conclusion: Solomon may have sent the protesting students out of City Hall with smiles, but there's nothing to cheer about with the actual problems that still face the city under his administration.