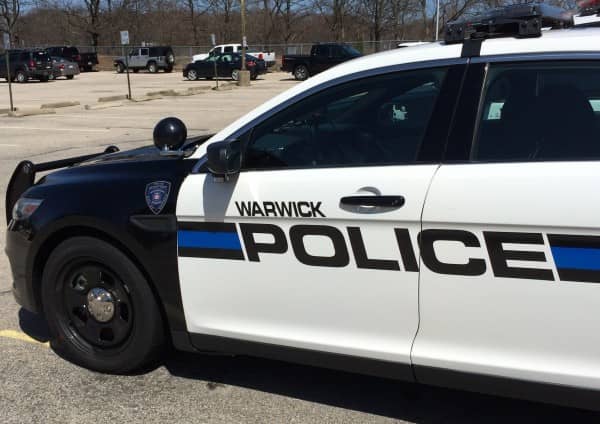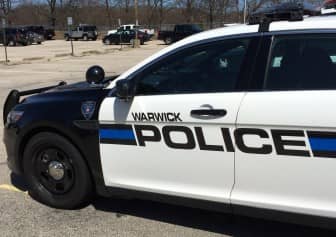 WARWICK, R.I. — Officer Ali Jaafar responded to Warwick Avenue and Airport Road June 12 at 6:30 p.m. for a hit and run, the offending blue Silverado spotted heading onto Crandall Court, where he arrested the driver for leaving the crash and DUI.
At the intersection, Jaafar spoke with the couple in the white 2010 Jeep Liberty the Silverado had struck, who described the other driver as 30 or 40 years old, with red hair and a long beard, according to the officer's report. They also gave Jaafar a photo of the car that had struck their Jeep, taken as it was driving away from them.
Jaafar relayed the license plate number to his fellow officers via radio, and Officer Justin Martin located the Silverado on Crandall Court a short time later. On Crandall Court, the driver of the Silverado matched the description given to Jaafar, according to Jaafar's report.
When Jaafar caught up with Martin, the two approached and spoke with the driver, identified as Thomas Miller, 37, of 142 Namquid Drive, Warwick, RI, according to the report.
Jaafar reported Miller had a flushed red face, bloodshot eyes, slurred speech and smelled strongly of alcohol. He also noted damage to Miller's Silverado on the rear driver's quarter and a flat rear driver's side tire, consistent with the crash report.
The officer also spotted an open 40 ounce bottle of beer behind that flat tire that had apparently been recently placed there, according to the report.
Given these pieces of information, Jaafar invited Miller to a series of sobriety tests, during which the driver demonstrated a lack of smooth pursuit in his vision, missed heel-to-toe cadence during a walk and turn and an inability to balance on one foot.
As they did the tests, Miller said he had been drinking at the Lemongrass restaurant on Post Road.
Jaafar arrested Miller and transported him to Warwick Police Headquarters, 99 Veterans Memorial Drive, where he refused to submit to a breath test of his blood alcohol content. Jaafar cited him for refusing the test and leaving the lane of travel during the crash. He also charged Miller with driving under the influence of drugs/alcohol, blood alcohol content unknown, failing his duty to stop following a crash with damage resulting, and driving on a suspended license.
Miller was later released to a sober adult.