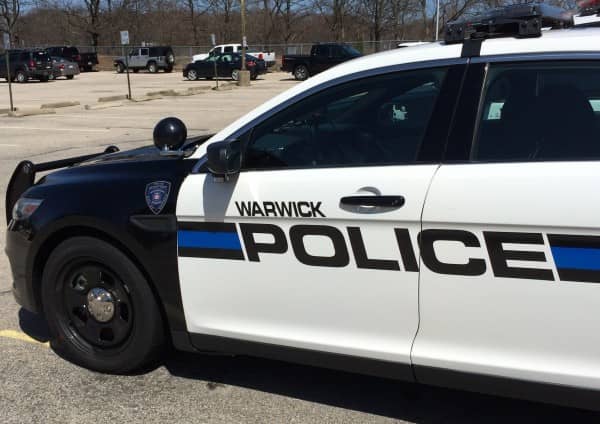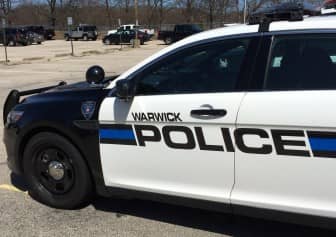 WARWICK, RI — Officer Thomas Duncan was approaching the intersection of Post Road and Greenwich Avenue in his cruiser July 16 at 12:24 a.m. when a gray 2015 Toyota drove north from Post Road, then north on Greenwich Avenue, going against southbound traffic, and stopped the driver after the Cranston man nearly crashed into four southbound cars, arresting him on a DUI charge.
Duncan activated his lights and followed the Toyota as it pulled over in to the parking lot of Pawtucket Credit Union, according to the officer's report. He spoke with the driver, identified as Abidas Granillo, 33, of 114 Norfolk St., Apt. Second Floor, Cranston. There was also a man in the front passenger seat and a woman in the rear passenger sea, Duncan reported.
Dunan noted Granillo was not wearing a seat belt, and told the driver he had been stopped for driving the wrong way. Duncan reported that Granillo simply looked at him with a blank stare. Duncan asked for the man's license, insurance and registration, but Granillo continued looking at him blankly as the passengers told him where those items were in the car.
Granillo had to be directed to his own license, which was sitting in the driver's own lap, at one point during the conversation, Duncan reported. When asked why he had been driving the wrong way, Granillo said he didn't know the road was one-way and should've been posted more clearly. As Granillo spoke, Duncan could smell a strong odor of alcohol on his breath, according to the report.
Granillo told Duncan he hadn't been drinking, that he was returning from Chelo's Waterfront Bar & Grill in Warwick, and, when asked where he was heading, Granillo replied, "It's none of your business," before answering that he'd been headed toward Cranston. Granillo also said he might have had two beers that night, but wasn't sure.
A second officer arrived to assist, and after Duncan returned from conferring with the newly arrived officer, Granillo and the front male passenger had switched seats. When he asked them why they'd switched, Granillo said he'd been in the passenger's seat the entire time. The passenger, now behind the driver's seat, became agitated, asking why Duncan was "messing around with a vet," and Duncan reminded the two their car had been driving the wrong way.
Duncan asked Granillo to step out of the car for a series of sobriety tests, which he agreed to, demonstrating a lack of smooth pursuit in his vision, failed to follow instructions or walk heel-to-toe during the walk-and-turn test, and was unable to balance on one foot during the one-leg-stand test.
Duncan arrested Granillo, charging him with DUI and transported him to Warwick Police Headquarters at 99 Veterans Memorial Drive, where Granillo accused the officer of arresting him because he was racist and accosting him on account of his Hispanic descent. Granillo also threatened to punch the officer in the face, according to the report.
During the exchange, Granillo stood up, yelling at and insulting the officer, then fell to the floor and accused Duncan of kicking him to the ground. Duncan pointed out he had not placed a hand on him asked him to get up off the floor, and then helped the man get up.
Granillo refused to take a breath test, and Duncan charged him with DUI, first offense, blood alcohol unknown, with a Third District Court summons for Aug. 1. Duncan also issued him a violation for refusing the test and a summons for driving the wrong way, not using a turn signal, and not wearing a seat belt, for which he was given a summons to the RI Traffic Tribunal.