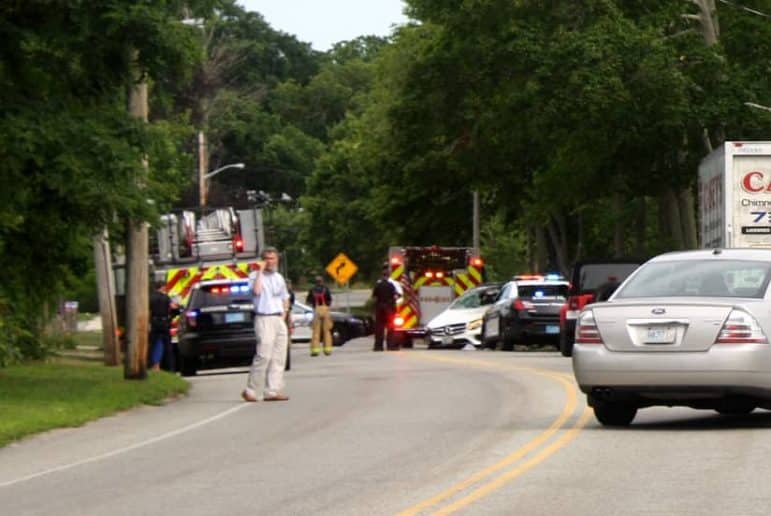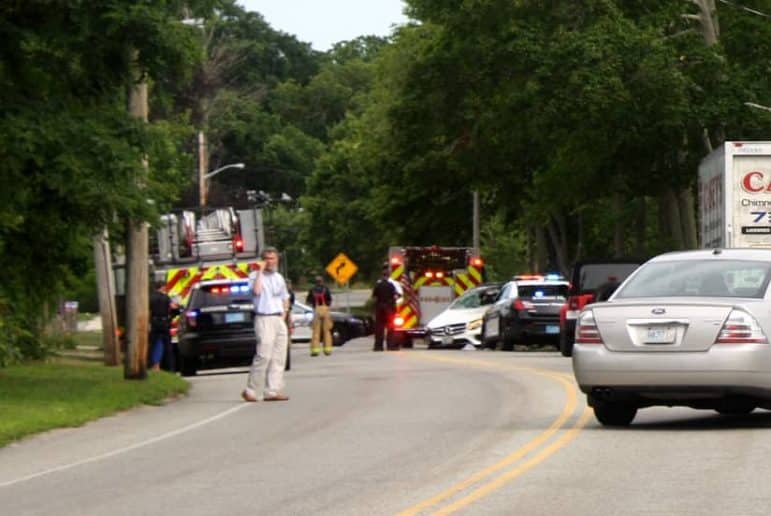 Editor's note: Correspondent Beth Hurd contributed to this report.
UPDATE: 12:37 p.m.: Warwick Police report the driver involved in Monday's Warwick Neck Avenue crash, John Bert, 76, a long time resident of Warwick, has died.
Bert was pronounced dead at RI Hospital shortly after being transported. The preliminary investigation revealed that alcohol and speed were not factors.
WARWICK, RI — Warwick Police are asking for the public's help investigating a serious single-car crash Monday at 4:08 p.m. near 125 Warwick Neck Ave. that sent an unresponsive driver to Rhode Island Hospital.
Warwick Police report the crash may have been caused by a medical incident suffered by the driver.
Neighbors heard a loud crash after the car struck a row of boulders on the shoulder of the road near the scenic overlook and rushed to the site, where a car sat upright on the side of the road facing the wrong way, near a boulder that had been moved, and a mailbox laying on the ground.
The Warwick Police Accident Reconstruction Team investigated the crash, determining that the car had been traveling south on the road when an apparent medical incident caused the driver to strike the boulders with his car. The man, the sole occupant, was treated by Warwick Fire and EMS personnel and transported to the hospital.
Warwick Police blocked the road for about two hours. One passerby said of the mailbox, which had been on a heavy-duty wood post, "it's not the first time."
Warwick Police ask anyone with information about the crash to call the Warwick Police Department Traffic Division at 401-468-4344, and ask for either Captain Connor or Sgt. John Kelly.