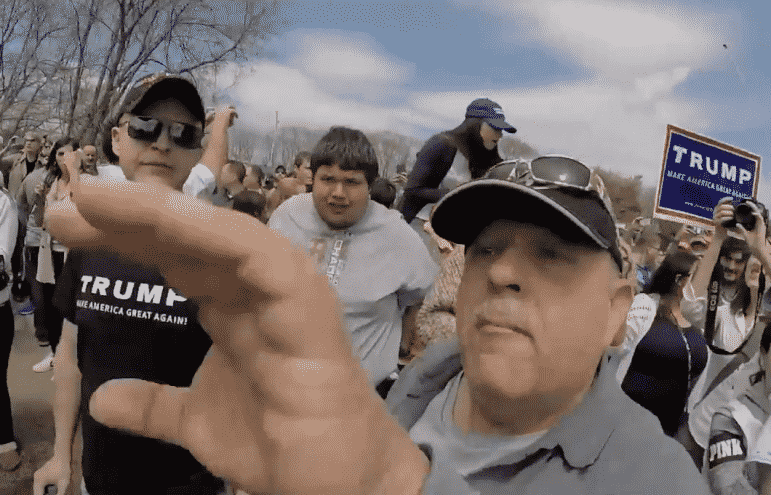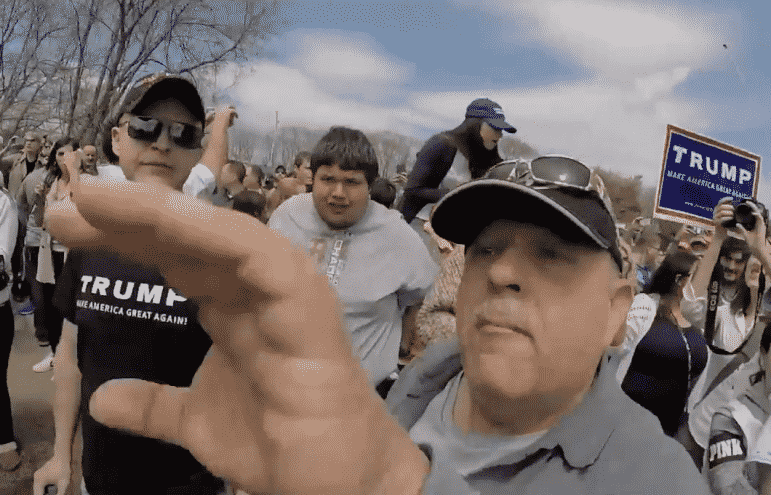 Warwick, RI  — Warwick Police are asking the public's help apprehending the man who stole and broke a camera during the rally for Republican presidential nominee Donald Trump April 25 at Crowne Plaza  as the owner filmed the crime.
Warwick Police are, "…asking your help to identify the pictured white male, in his 50's or 60's, wearing a grey jacket and black baseball cap. The video shows this male grab the victim's video camera, break it, and then throw it into the crowd. He is likely local from RI or MA. He is a suspect in an investigation for larceny and malicious damage," the department wrote on their Facebook page.
The video of the incident was posted to YouTube by Roderick Webber of Boston, MA, whose camera was stolen and broken by the suspect. The thief can be viewed in the video at the 2:50 mark:
Though he's become used to having his equipment damaged, Webber said the lost equipment is a financial burden.
Warwick Police ask anyone who has information on the thief's identity to call them at 401-468-4200, or use the anonymous TIP line at 401-732-TIPS. Police also accept tips via IM on their Facebook page.