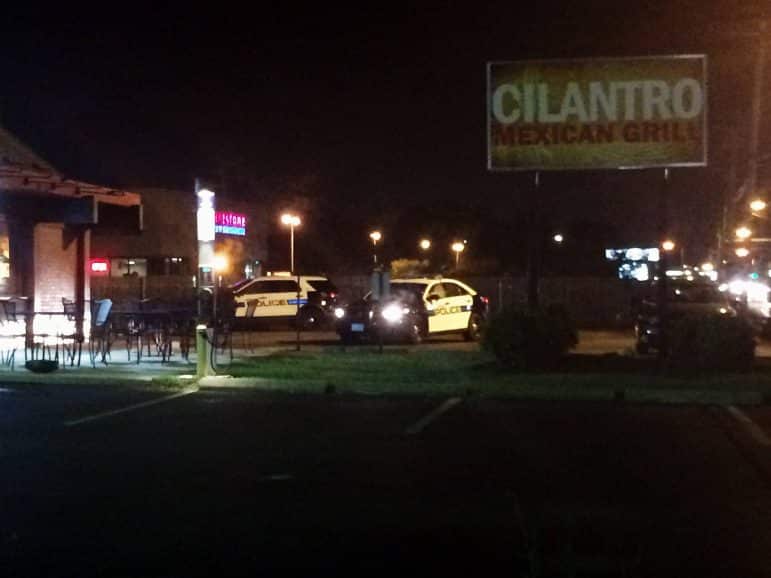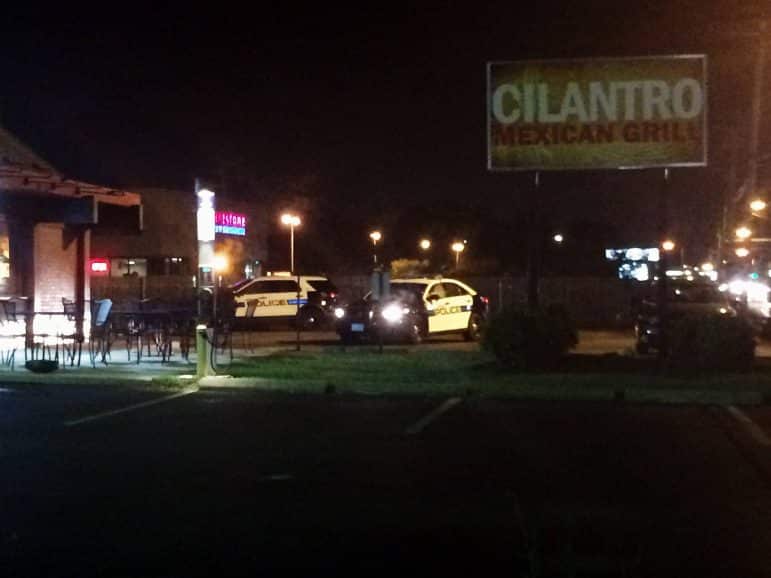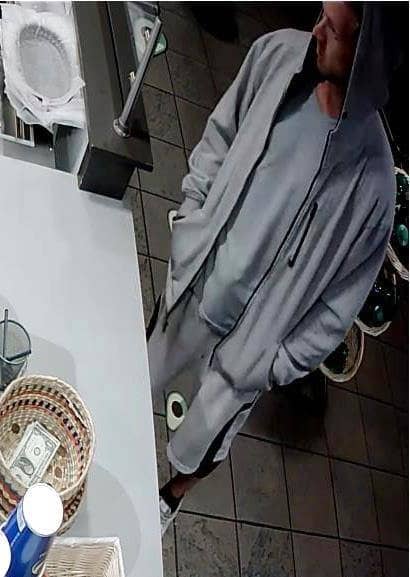 Update from the WPD: On Thursday Aug. 11, 2016 at 8:20pm the Warwick Police Department received a call via 911 reporting that a white male subject displayed a handgun, demanding money at the Cilantro Mexican Grill, 1959 Post Road. The suspect left the establishment on foot with an undisclosed amount of money into the neighborhood of Guilford Dr. An extensive area search was conducted by members of the Warwick Police Department including a K-9 officer.
Video surveillance captured an image of the suspect, who was described as being a white male, 6'-6'2" tall, in his mid to late 20's, with blond or brown hair wearing a long sleeve grey shirt and white shorts. No one was injured during the robbery.
Any information on this crime or as to the identity of the suspect, please IM or call Detective Pat McGaffigan at 401-468-4253 or the Department's main number at 401-468-4200.
WARWICK, RI— Warwick Police were called to Cilantro Mexican Grill at 1759 Post Road at about 8:30 p.m. this evening for a reported robbery with the man showing a gun.
Police scanner reports noted the robber showed a pistol during the robbery. Warwick Police could not immediately comment in greater detail, since the investigation was active as of 10 p.m. Police did report that people in the area are not believed to be in any danger from the robber, who is believed to no longer be in the area.
At the scene, three marked cruisers and one unmarked car were parked in the lot, under the restaurant's sign, which had been darkened. Another cruiser was parked at the end of the adjacent lot of Fun House Ice Cream on Pell Avenue. Officers were visible inside checking the still-illuminated restaurant with an occasional flashlight.
Outside, an officer walked carrying a rifle, searching the immediate property and adjacent lots, his weapon held barrel-down in a "low ready" position. Traffic and pedestrians passed by, through the lots and along the sidewalk and road, without taking much notice of the police presence.
Warwick Post  will update this story as more information becomes available.