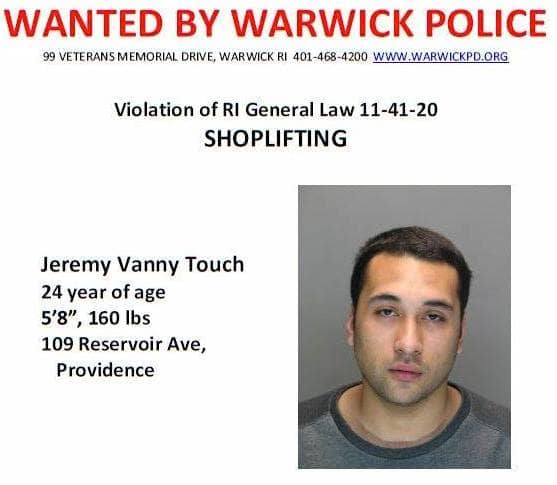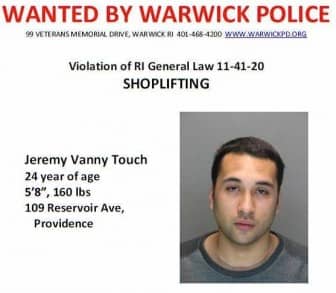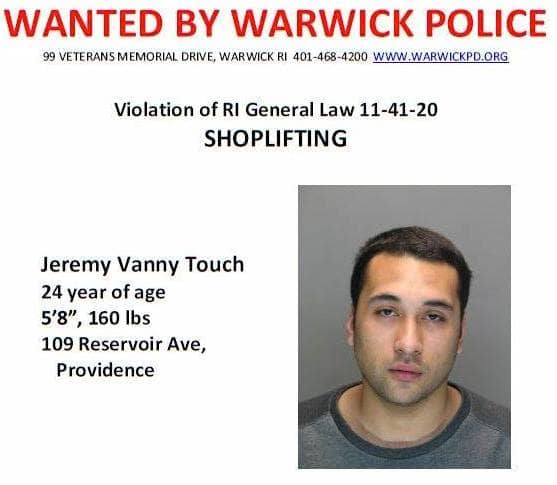 Warwick, RI — Warwick Police have identified a man caught on video visiting the Stop & Shop on Quaker Lane three times between Feb. 23 and March 8, leaving the store with cases of Red Bull he isn't paying for.
Police are now seeking help in apprehending Jeremy Vanny Touch, 25, of 109 Reservoir Ave., Providence, wanted on a warrant for shoplifting.
Police ask anyone with information on his whereabouts to call them at 401-468-4200. People should not try to apprehend him on their own, police say.