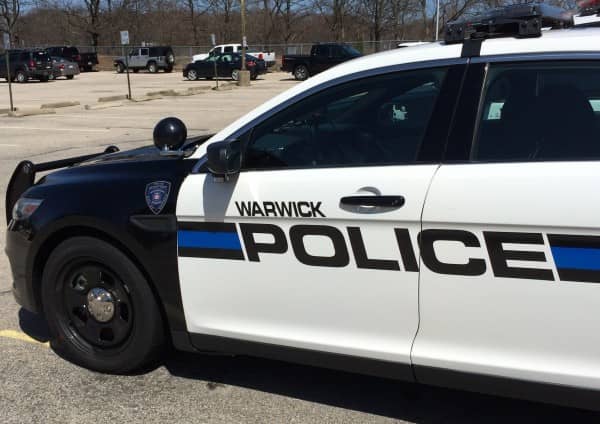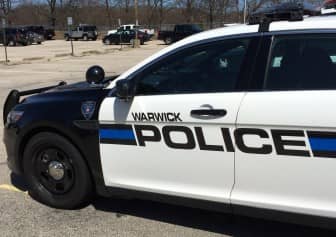 Warwick, R.I. — Warwick Police were called to the area of 665 Warwick Ave. March 11 at 4:10 p.m. by a driver following a black 2004 Lincoln LS that had struck a curb and almost struck another car before stopping in the middle of Warwick Avenue, arresting the sedan's driver on a DUI charge.
Officer Aaron Kay drove to the area, near Lakewood Auto Body, finding the Lincoln in the south lane of Warwick Avenue, near Falcon Avenue. A man was in the driver's seat, the front passenger's tire was flat, and the vehicle was blocking traffic, according to Kay's report.
As Kay watched, the car pulled forward and turned onto Falcon Avenue, into the side parking lot of Alpine Auto Wash at 1271 Warwick Ave. Kay and a fellow officer, also in a cruiser, turned on their emergency lights and the cars stopped, then continued rolling forward, the officer reported.
Kay sounded his siren several times, and the Lincoln stopped again.
Kay got out of his cruiser and approached and spoke with the driver, identifying him as Richard Moranto, 28, of 103 Lee Ave., Warwick. Moranto told the officer he was leaving work and headed to his parent's house, where he lived.
When Kay mentioned the flat tire, Moranto said he had somehow struck curb. Kay asked why he hadn't pulled over immediately, and the man said he didn't know, but eventually pulled into the lot where the officers had stopped him to check out the damage.
As they spoke, Kay reported noticing a strong odor of alcohol on the man's breath, that his speech was slurred, his eyelids drooping and pupils constricted. The driver seemed disoriented, Kay reported.
The officer also noticed a small plastic bag with a white powdery substance on the floor of the car in the passenger's seat, and a syringe in the center console.
Kay invited Moranto to a series of sobriety tests, which did not go well for him. The driver demonstrated a lack of smooth pursuit and nystagmus – involuntary movement of the eye – in his vision. He failed to walk a straight line heel-to-toe without swaying and losing his balance, and could not safely balance on one foot.
Kay arrested Moranto on suspicion of operating while under the influence of drugs. He transported him to Warwick Police Headquarters at 99 Veterans Memorial Drive, where he refused a blood test. Kay witnessed fresh puncture marks on the man's right wrist over old puncture wounds.
Kay charged Moranto with DUI, drugs/alcohol, first offense, blood alcohol unknown, and cited for refusing to submit to a chemical test. He was scheduled to answer the DUI charge in Third District Court April 5.
He was released later that day into the custody of his mother.