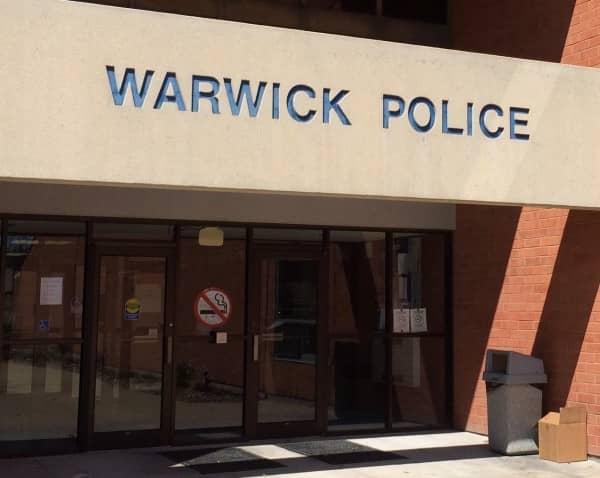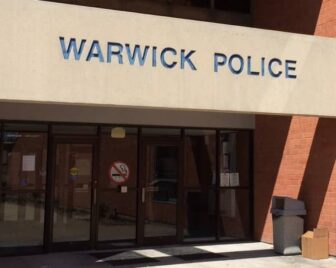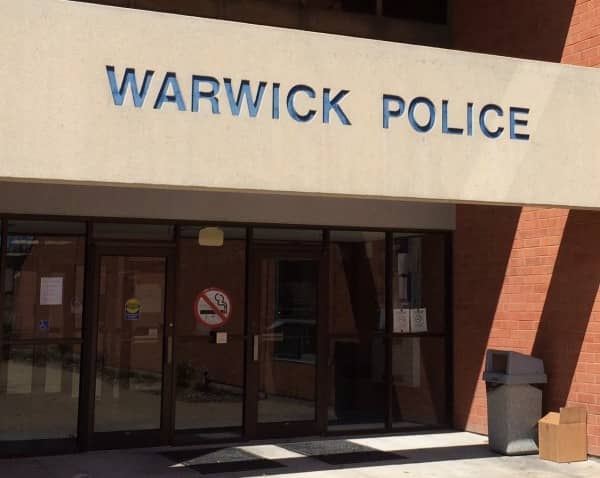 Warwick, RI — Warwick Police have identified the 29-year-old knife attacker of a Warwick officer in the WPD HQ lobby Jan. 14, the officer attacked, and the officers who ended the attack by shooting him.
According to police, at 4:20 p.m. that day a group of patrol officers were entering the main lobby of Police Headquarters from the community room after a briefing and were confronted by Jacob Thomas, 29, of Warwick, who was holding a knife.
The officers were Officer Jessica Masso, Officer Oliver Pinheiro, Officer Michael Bailey and Sergeant Walter Larson.
Thomas charged at the officers, striking Officer Jessica Masso in the torso with the knife.  The knife was blocked by Masso's bullet proof  vest, and she wasn't injured, police report.
Officers fired their weapons at Thomas, striking him and causing him to take several steps back. He then charged at the officers a second time, still holding the knife. The officers fired their weapons at Thomas again, and he fell to the floor, according to police.
Thomas ignored the officers' repeated commands to drop the knife, attempting to get up as he continued to point the knife at officers. Officers fired a Taser at Thomas, causing him to drop the knife and be taken into custody. Officers immediately rendered medical aid and summoned Warwick Rescue], who transported Thomas to RI Hospital.
Thomas remains at RI Hospital recovering from injuries sustained in the shooting. Once released he will be formally charged with Felony Assault police report.
"We are extremely grateful that none of the brave men and women of the Warwick Police Department involved in this incident were seriously injured and grateful to the numerous members of law enforcement and the public who have expressed their support in the days following this unfortunate event," Warwick Police said in a statement about the attack.
Members of the Attorney General's Office, Rhode Island State Police and the Warwick Police Department continue to investigate the incident. In accordance with the department's Use of Force policy, each of the officers involved has been placed on a non-punitive administrative leave pending completion of an administrative review.