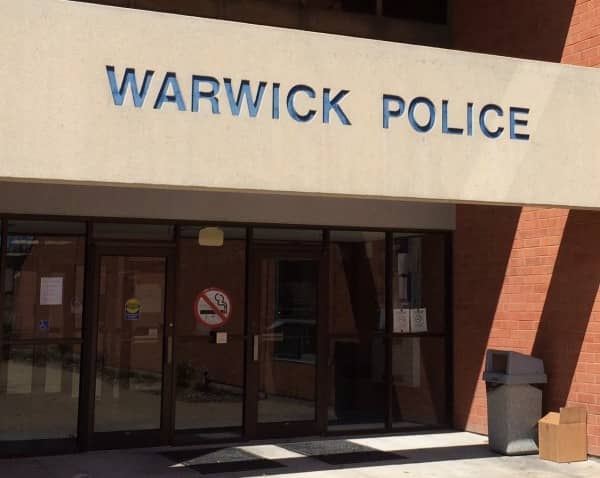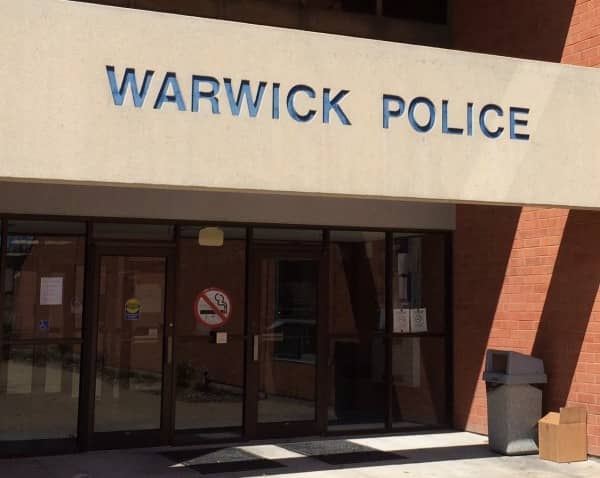 UPDATE, 11:17 P.M.: Warwick Police report four officers shot a 29-year-old in the lobby of WPD headquarters after he stabbed one of them with a knife, an attack that resulted in no injury to the officer.
The attacker, who has not yet been identified by Warwick Police, was transported to RI Hospital, where he remains in stable condition, police report.
"Thankfully, the officer's bullet proof vest stopped the knife and they were not injured. Four officers, including the officer that was stabbed, discharged their firearms striking the suspect and ending the attack," WPD said in as statement to media.
Officers immediately rendered medical aid and summoned Warwick Rescue who transported the suspect to RI Hospital, according to the WPD.
Each of the four officers has been placed on a non-punitive administrative leave pending completion of an administrative review, In accordance with the department's Use of Force policy.
The front lobby of Warwick Police Department will remain closed to the public until further notice.
ORIGINAL STORY: WARWICK, RI — Warwick Police have closed their lobby to the public as of 5:05 p.m. after an officer-involved shooting at the 99 Veterans Memorial Drive headquarters.
"Until further notice the lobby of the Warwick Police Department is closed to the public. If you need police assistance please call 401-468-4200. We will update you as soon as the lobby is re-opened," Warwick Police posted to their Facebook page this afternoon at 5:05 p.m.
RI Attorney General Spokeswoman Kristy dos Reis said the AG's office is coordinating the officer-involved shooting conducted by the Warwick Police Department and the Rhode Island State Police. The investigation is a routine procedure in response to an "officer-involved shooting," the term for a police officer firing their weapon.
Warwick Police could not immediately comment on the reason for the lobby's closure, but Channel 10 reports police shot a person in the lobby and that person was transported to a hospital.