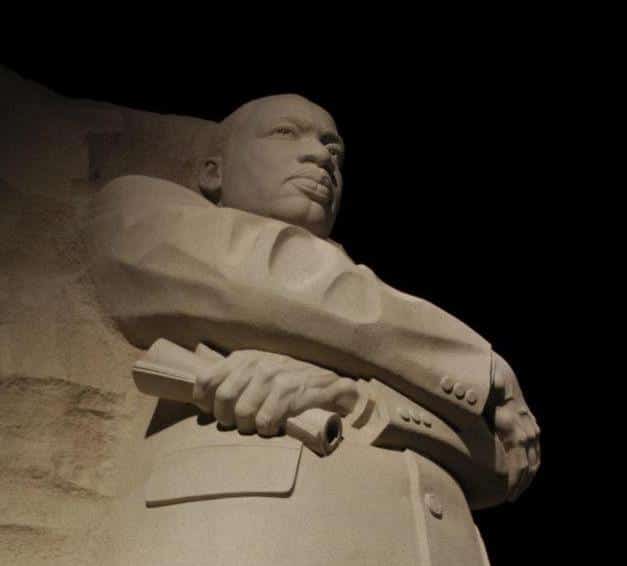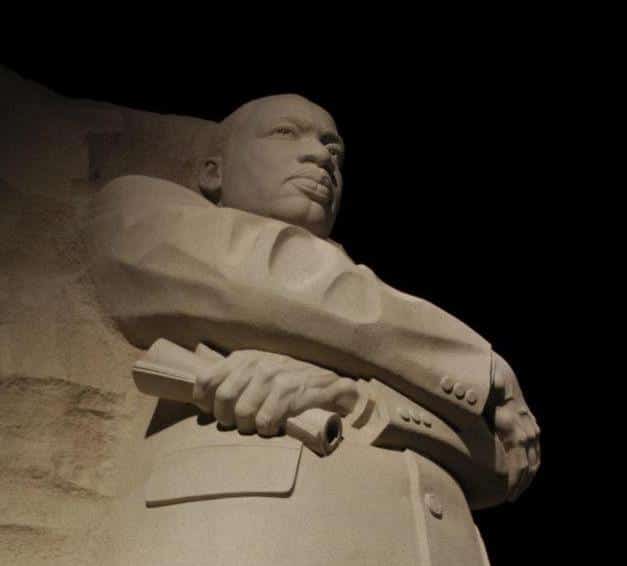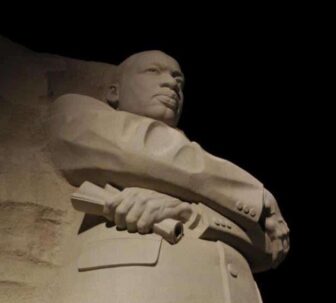 Fifty-four years after Civil Rights Leader Martin Luther King Jr. was assassinated in Memphis while organizing a crusade against poverty, a key Civil Rights victory protecting voting rights is under attack, threatening the right to vote for all Americans.
This morning, King's family led a march in the nation's capital to urge President Joe Biden and Democrats in Congress to push harder to pass the president's voting rights bill.
The legislation, opposed by all 50 Republican Senators, and thus blocked without the cooperation of so-called centrist Democratic Senators Joe Manchin and Kyrsten Sinema in changing the filibuster rule – a practice that isn't part of the Constitution – was drafted to combat recent Republican efforts limiting voting access in certain states.
According to a Vox.com report, "the bill would require states to ensure that voters don't have to wait more than 30 minutes to vote, and it won't be illegal for officials or volunteers to distribute refreshments to people waiting in line — a practice that recently became illegal in Georgia and Florida."
Similar laws have  metastasized  nationwide  since the conservative majority  U.S. Supreme Court undermined a key element of the 1964 Voting Rights Act in Brnovich v. Democratic National Committee in July, weakening federal courts' ability to protect Americans from efforts to  limit their access to the ballot box,  according to the Brennan Center for Justice.
King's family told CNN they urge "no celebration," of the holiday without passing  the Freedom to Vote Act restoring Americans' right to vote.
They're right. Observe the day by reaching out to friends and family represented by Sinema and Manchin, and urge them to be vocal about their support to the Senators in standing up for Americans' right to vote.
Manchin and Sinema are not capable of finding the courage to do so any other way.
MLK on American Poverty 
The scourge of poverty in America has been both worsened and highlighted by the COVID-19 pandemic. Often, public and media talk of King's efforts in the early days of the civil rights struggle, memorialized in Selma, which you can rent on Redbox or stream on Amazon.
Martin Luther King had big plans to combat poverty in America, too. Read more about that in WarwickPost.com's 2021 Op/Ed on the Civil Rights Leader's legacy:
MLK Day: What's Open?
While you're thinking about all of that and how you might help change it with your current representatives or in the voting booth, remember the usual answers to common holiday questions:
Non-essential Government departments are closed, as are many corporations.
Public transit company RIPTA is following holiday routes on Thursday. Check the RIPTA website for schedules.
TF Green State Airport is operating, with arrival and departure schedules online.
RI Scholarship Breakfast Celebrating King cancelled
The Ministers Alliance of Rhode Island has cancelled their annual commemoration of Dr. Martin Luther King Scholarship Breakfast, as COVID-19 cases rise in the Ocean State.
"Unfortunately COVID-19 cases and hospitalization rates are rising in our community here in Rhode Island. Couple that with large numbers of people traveling to parts of the country that are largely unvaccinated, we feel it is best to cancel our 2022 Martin Luther King Scholarship Breakfast," the group wrote on their Facebook page.