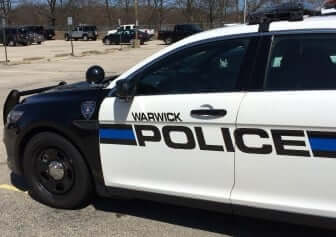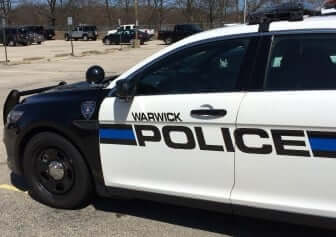 WARWICK, RI — Warwick Police have identified the drivers in a Monday night Airport Road motorcycle crash that seriously injured the motorcycle rider, a Warwick man,  who was not wearing a helmet.
Police say the motorcyclist, Devin Danis, 25, of Warwick, remains in stable condition at RIH and is recovering from his injuries. Paola Gonzalez Acosta, 21,  of Providence, the driver of the Honda in the crash, was not injured, according to police.
After processing physical evidence collected from the scene of the crash and reviewing CCTV footage, the Warwick Police Department's Crash Reconstruction Team  determined Danis' motorcycle was traveling east on Airport Road in the left-hand east lane when it struck Gonzalez Acosta's Honda broadside as it was entering the road from the Airport Plaza parking lot. Initially investigators believed Danis may have crossed the center lines but this does not appear to be the case after further investigation.
While the team's investigation is still in progress, it appears that alcohol was not a factor in the crash, but excessive speed on the part of Danis does appear to have contributed, police reported.
Gonzalez Acosta and several witnesses stopped immediately after the collision to render aide and fully cooperated with police.