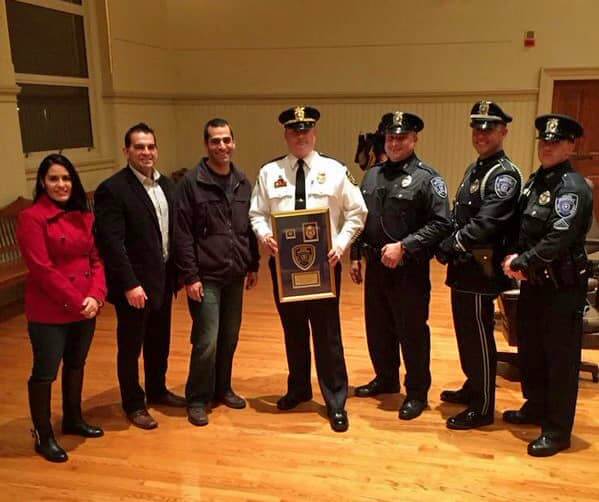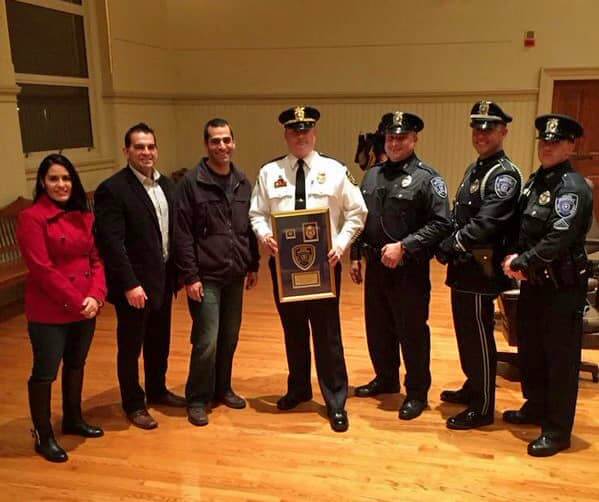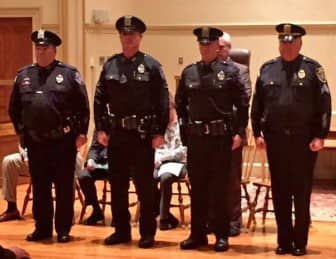 Warwick, RI — The Warwick Police Department's awards ceremony Dec. 16 at City Hall publicly recognized the officers whose exemplary service included the diffusing of a gunman standoff and suicide attempts as well as bravery during the capture of a fugitive felon subdued after a gun fight in the city.
Among the honorees were Capt. Rick Rathbun, who received a plaque honoring his ten years of service as a hostage negotiator. Rathbun was called to Motel 6 at 20 Jefferson Blvd. July 15, 2014, where a man had retreated with a revolver after chasing a woman into the parking lot firing several shots from a revolver.
The man, who seemed intent on harming himself, eventually agreed to toss the revolver outside the motel room through a window.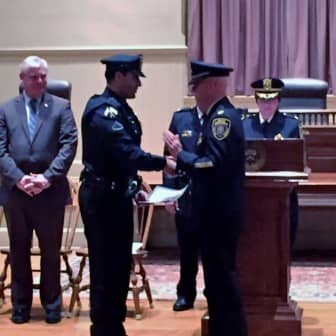 "We give him (Rathbun) all the credit," in resolving the situation, said Warwick Police Maj. Raymond Gallucci at the time.
Sgt Tom Snow, Officer Chris Lo, Officer Steve Major and Officer Jim Michailides received department's the Life Saving Award for their teamwork talking down a suicidal woman who had planned to jump off the Greenwich Ave overpass onto Rt 95. on May 18, 2015.
Michailides,a member of the Department's Mental Health Crisis Response Team, was the first to arrive. He convinced the woman to allow him to approach close enough to hold her hand through the barrier link fence as the other responders arrived.
Snow, Lo and Major quickly grasped articles of the woman's clothing through the link fence as she attempted to push off onto the below highway. The officers managed to maintain their collective grip on the woman until Warwick firefighters David Andrews, Pvt. Kyle Connelly, and Pvt. Joseph Levesque reached her with Fire Department apparatus, bringing her to safety.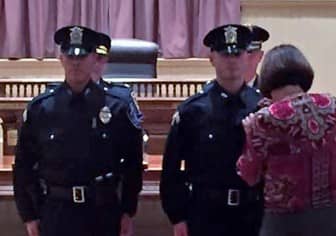 "It is with great admiration Colonel Stephen M. McCartney recognizes the life-saving actions performed by members of the Warwick Police and Fire Departments last evening," said Col. Stephen McCartney at the time.
Off Hovsep Sarkisian received a First Class Commendation for outstanding performance during a shootout with a wanted CA fugitive Kenneth Cunningham, 39, in August 2014.
Cunningham, wanted in CA on outstanding warrants including violating parole on an attempted murder conviction, fled from police at about 12:30 p.m. Aug. 18, 2014, firing at Warwick officers, including Sarkisian, as they chased him through several local neighborhoods.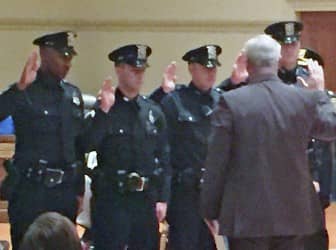 Cunningham was apprehended after a shootout with three officers who held their fire until fired upon. Cunningham's shots did not hit the trio, but the officers hit him several times in the torso and arm, then apprehended him.
Babula said the officers involved remained cool and calm, and professional. "It was a tremendous job by the officers," Deputy Police Chief Michael Babula said at the time.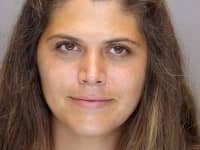 Civilian Dispatcher Kristen Walker was awarded the  Civilian Recognition Award for meritorious service and superb professionalism, according to Mayor Scott Avedisian's office. On June 17, 2015, Walker observed a prisoner in the cellblock attempting suicide. She quickly brought attention to the situation, notifying on duty officers. Due to her rapid response, the prisoner was saved.
Also during the ceremony, Officers Tim "TJ" Tavares, Mitch Voyer, Chris Cote and Walter Larson, now finished with their probationary period, were sworn in by Mayor Scott Avedisian as Third Class Patrolmen.
New Officers Brian Fontaine and Gregory Accinno, were sworn in as Probationary Officers.