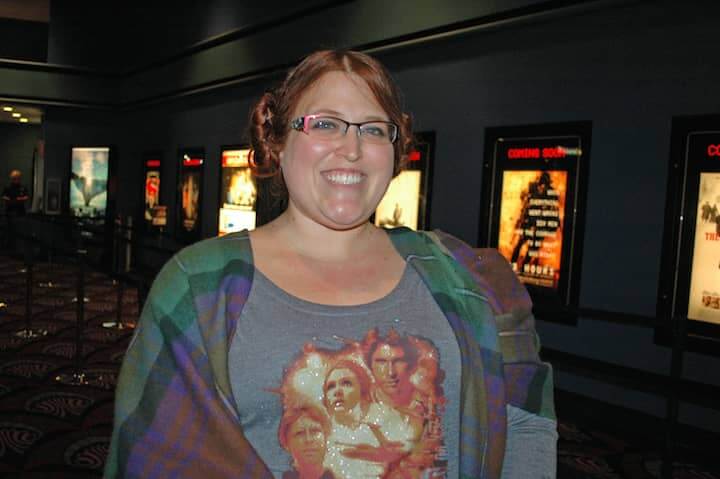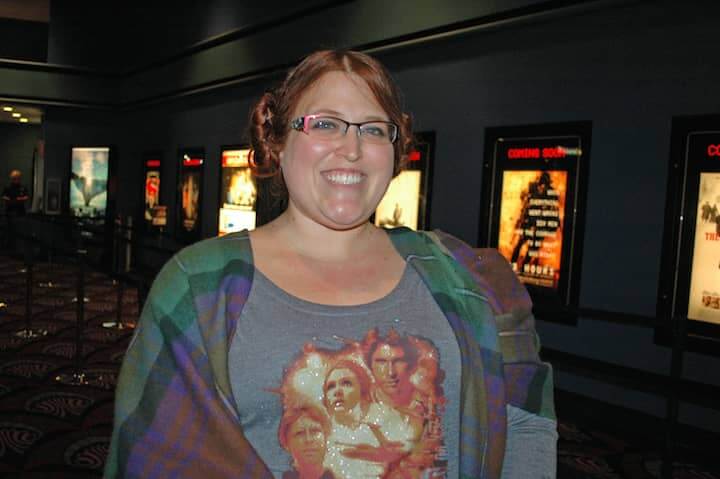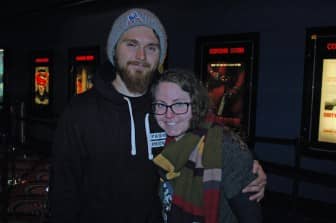 Warwick, RI— The Force Awakens, the latest film in the Star Wars franchise, now in the hands of director JJ Abrams following a trio of poorly received prequels, seemed poised to challenge box office records Jan. 17, with a little help from patrons spanning RI at Showcase Cinemas, excited for the promise of stirring space opera.
Costumes were a rarity at the 1200 Quaker Lane location, where attendance was sparse until the later showings began to draw long lines of theater goers waiting for the first showings at 5 p.m. opening night, before the movie's official opening today.
By 1 a.m. Dec. 18, the epic sequel to Return of the Jedi fans have waited 32 years for had broken all of the movie ticket site Fandango.com's record for the most tickets sold by any title during its entire theatrical run – during pre-sales.
Erin Newell of Pawtucket sported Princess Leia inspired hair buns as she made her way to one of the first showings of the film, a little late to meet up with her parents, who had preceded her inside.
Haley and John of Coventry, 18, and 16-years-old respectively, have seen all the previous movies, but this is the first of them they'll see that's not a television.
"This is the first one that we're going to get to see," in a theater, Haley said.
Andrew and Kelly Shea were also among the first to see the new film. Andrew was upbeat about the more recent Star Wars films.
"I like the prequels," Andrew said.
As for the new one, "I hope they don't screw it up," said Kelly.
Scott Hackett and his son, Matt, 13, of Westerly, have seen the entire franchise together.
"Every single one," said Matt. Scott explained they'd even watched Episode 6 (Return of the Jedi) earlier that day to set them up for The Force Awakens (Episode 7).
Scott was  a little apprehensive, he said, after having watched the prequels, which he said didn't make a lot of sense to him. "I'm a little uncertain what the story line's going to be," Scott said.
"I think it's going to be awesome," Matt said.
Candace Jolicoeur of Warwick was decked out in Jedi attire for the event, one of the few people who got costumed up that evening. She was enthusiastic about the whole franchise, future and past.
"I love them (the prequels) just as much as I did the originals. I also love JJ Binks, who most people hate," she said. "I am really excited."