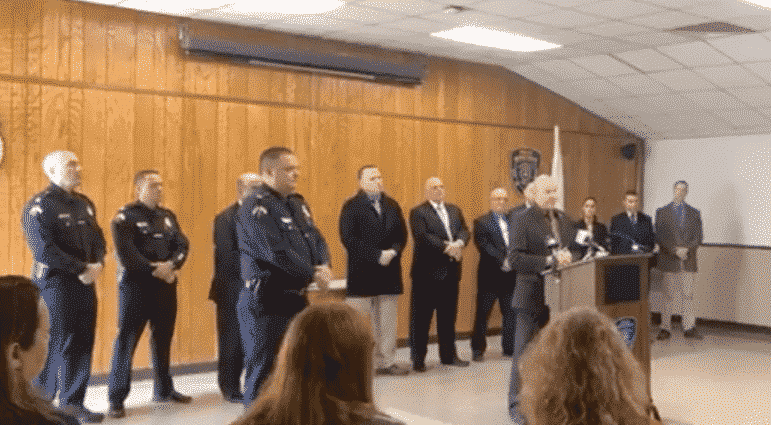 WARWICK, RI — "The case was never cold," Warwick Police Chief Col. Rick Rathbun told media assembled Wednesday afternoon at WPD headquarters, 99 Veterans Memorial Drive, to learn the details of detectives' work identifying a suspect in John Fay's 2013 murder.
The case remained active through the years, gaining additional personnel in 2018 with the aid of the FBI, Rathbun said.
"I want to publicly recognize the efforts of the detectives assigned to this case, under the leadership of Capt. Joseph Hopkins and Lt. Scott Robillard, for their exhaustive and methodical work to effect the arrest of Soares," Rathbun said.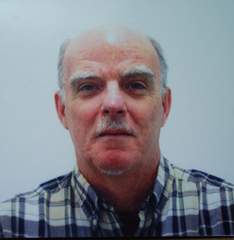 Rathbun also noted the instrumental assistance of FBI Supervisory Agent Richard Claflin, the staff of RI Attorney General Peter Neronha's office, the Center for Forensic Sciences Division at the Rhode Island Department of Health led by Carol Lupino, and the specific work of Shawna Bradshaw.
"Today is a bittersweet day or our agency as well as our City. While a killer is in custody, we still acknowledge the loss of one of our residents and a senseless act of violence that has impacted our entire community."
Hopkins described the last day of Fay, a 66-year-old retired postal worker and man of habit, including jogging through Warwick City Park twice every day.
"His last morning, he was ambushed as 4:29 a.m. on an isolated part of the path," Hopkins said.
John, a fit, large man, fought his attacker, but succumbed to his injuries, Hopkins said.
"He was brutally murdered with two weapons. He suffered blunt force trauma from a 2.5 lb. hammer that was left at the scene." Hopkins said. The hammer had been customized to resemble a Nordic-style weapon similar to that depicted in fantasy games, Hopkins said.
"He also suffered numerous stab wounds. He was dragged off the path and concealed," Hopkins said.
Fay's body was discovered 36 hours later, Hopkins said. Detectives recovered DNA samples of the attacker from blood spatter, the hammer, and from under Fay's fingernails.
In 2018, the department hired IdentiFinders International, a California genealogical, forensic research company, to aid in the investigation.
With the company's help, detectives determined that Michael A. Soares, 33, of 455 Lonsdale Ave., Pawtucket, was the only male in his lineage that matched the DNA profile, Hopkins said.
Using that lead, the team secured a search warrant for Soares' DNA, and the RIDOH lab determined that Soares was a match to the murder scene DNA samples, Hopkins said. The match led the team to arrest Soares on Feb. 5.
"We still do not have a motive for this crime," Hopkins said, noting that the investigation remains active.
Soares had interacted with police numerous times as he lived in his truck, a green 1998 Ford Ranger pickup, which he later spray painted black, staying in it at parks and locations in Warwick, and surrounding communities.
"If anyone knew Soares or of Soares around May 2013, and they have information that may be helpful to the investigation, we ask you to please contact us at  401-468-4236," Hopkins said.
"We will not stop in this investigation until we come to a complete end," Hopkins said.