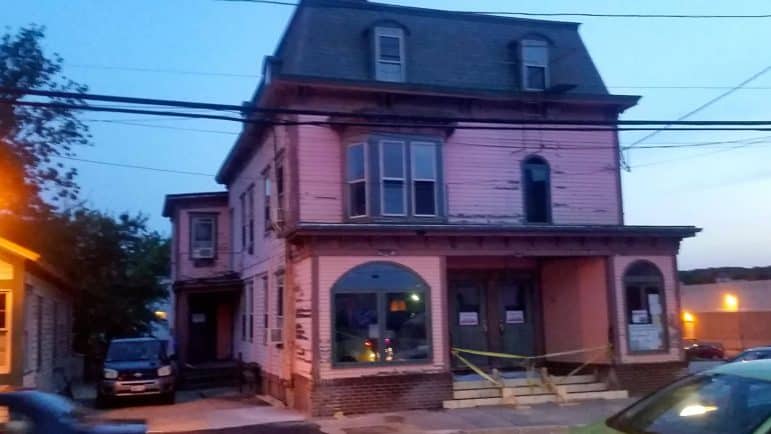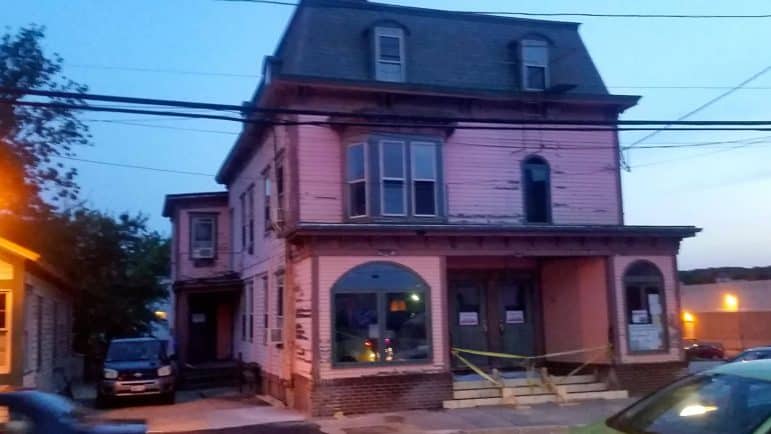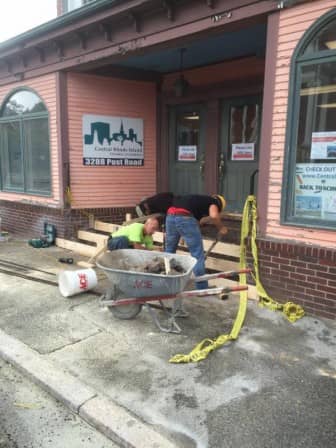 WARWICK, RI  — The long-anticipated $200,000 update of the Victorian Lady, the pink, aged four-story headquarters of the Central RI Chamber of Commerce at 3288 Post Road, began Friday, with workers demolishing the front steps, the first step in a process intended to renovate the building in synch with a rapidly renewing Apponaug.
The restoration will include new siding, the restoration of a west-facing window currently blocked off, rebuilding the front stairway, repointing the brick, new windows, and heating and air conditioning improvements.
Thus far, the building's old chimneys have been removed, old carpeting has been ripped out, and the front ramp has been demolished. New front steps and a ramp into the Business Information Center will be poured in the next few days, said Lauren Slocum, Central RI Chamber President.
"If you are coming to visit please watch for signs on how to enter the building.  As you can see it is a little difficult to use the front door today. We look forward to a fully restored Victorian Lady. Thanks to your support," Slocum said.