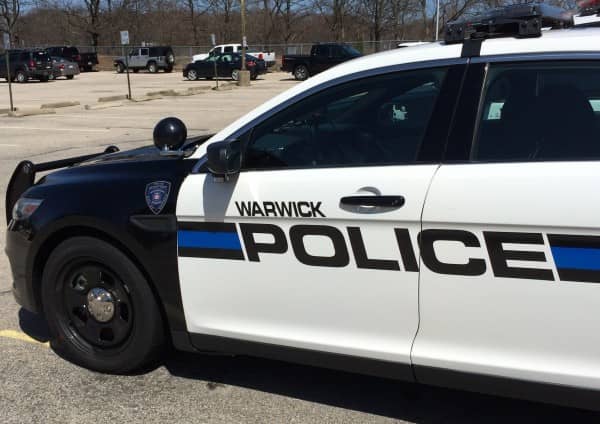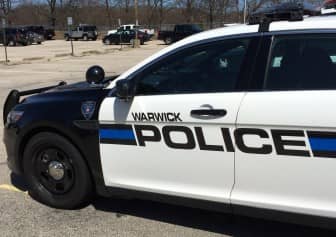 WARWICK, RI — Officer Manuel Pacheco was on Main Avenue near Buttonwoods Avenue Aug. 25 at 9:42 p.m. when he heard a dispatch report about a possibly intoxicated driver in an orange Mitsubishi Eclipse leaving Iggy's Restaurant at 889 Oakland Beach Ave. when the car passed him with its lights off.
Pacheco pulled a U-turn and caught up to the Eclipse, following as it swerved several times and tailgated another car, all while its lights remained off, according to the officer's report. Pacheco pulled the car over, and identified the driver as Maribel Frangini, 38, of 336 Mendon Road, N. Attleboro, MA.
Frangini said she'd been coming from a bar in the Oakland Beach area, where she had had two glasses of wine before leaving, according to the report.
As Pacheco spoke with her, he reported that she had glossy eyes and smelled of alcohol.
Frangini agreed to take sobriety tests for Pacheco. She exhibited a lack of smooth pursuit in her vision and involuntary eye movement, could not walk a straight line, or count her steps, and could not safely balance on one foot.
Pacheco arrested Frangini on suspicion of DUI, and called Stevie's Towing to take her car. The officer transported her to Warwick Police Headquarters at 99 Veterans Memorial Drive, where she refused to submit to a breath test.
Pacheco charged her with DUI, first offense, blood alcohol unknown, and cited her for refusing the test, for following too close and lane violations, as well as failing to use a turn signal and for failing to turn on her lights when required.