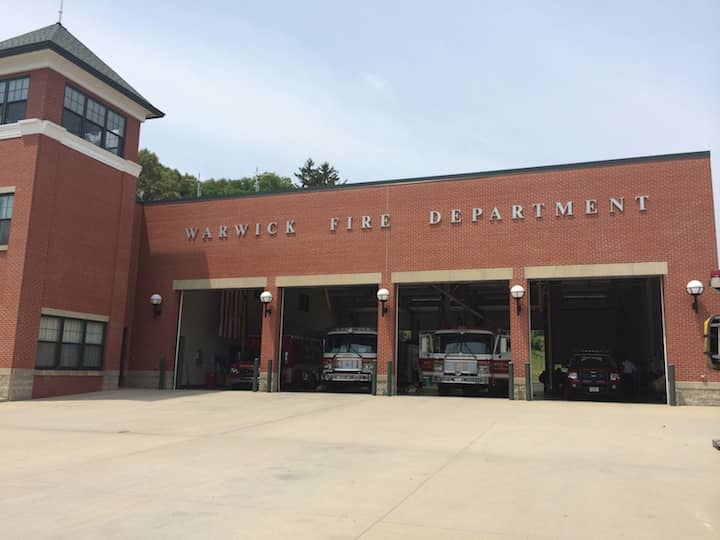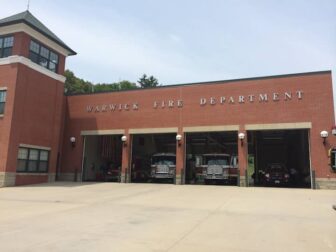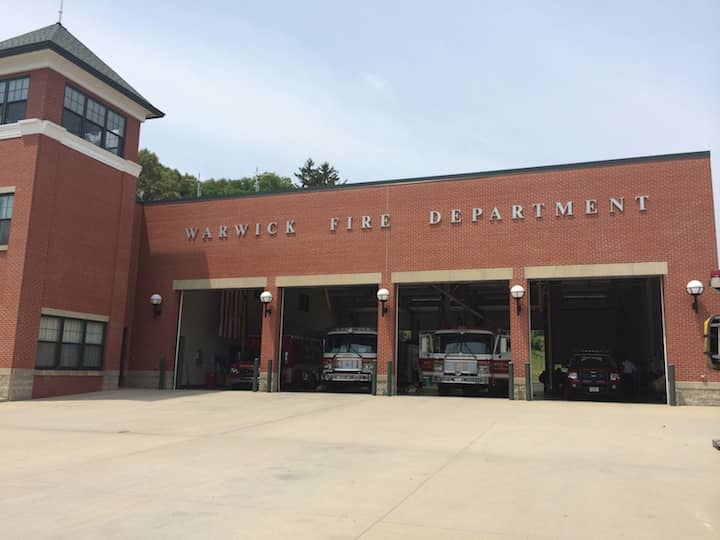 Warwick, RI — A passer-by drawn to a fire at 64 Elmbrook Drive after hearing an explosion at about 2:30 p.m. Monday alerted a woman inside the home in time for her to escape the blaze that gutted the building.
The explosion the man heard, said Battalion Chief Jim Kenney, which was likely the home's propane tank. The man rushed to the house and knocked on the building to warn the woman inside about the fire. By the time he arrived, Kenney said, the fire had already burned off the side door and spread to the interior of the house.
As the woman attempted to get out using the stairs, she was turned away by flames and had to leave through another exit, Kenney said. "Luckily they had another way out," he said.
Three adults and a cat lived at the address, Kenney said, but only the woman and the cat were there at the time of the fire, and they both escaped unharmed.
Firefighters arrived shortly after the woman's escape from the building, and quickly extinguished the outside fire before entering the home to put out the flames inside. The fire was out within about 30 minutes, Kenney said, but the house was not livable after.
"The house is significantly damaged," Kenney said. WPRI.com posted photos of the scene after firefighters had the fire out.
The woman and two other adults living at the house were temporarily put up by the Red Cross.
The cause of the fire has not been determined, Kenney said.