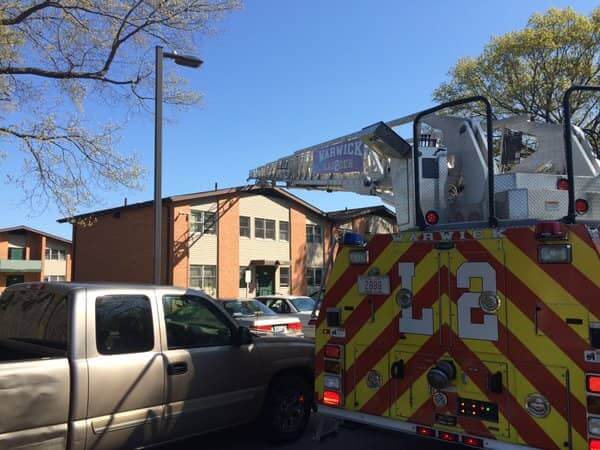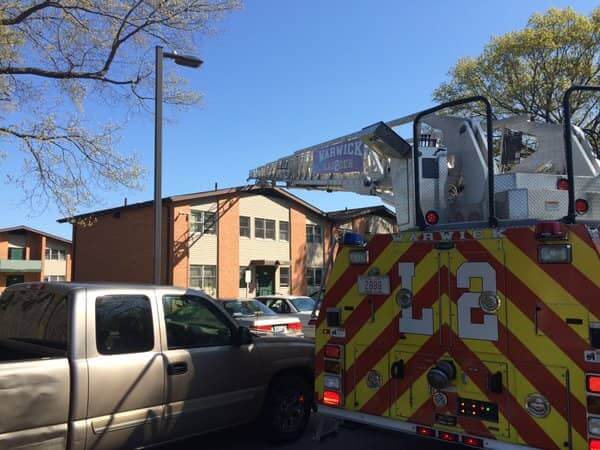 Warwick, RI — Warwick firefighters responded made quick work of a kitchen fire in the top floor of the A building in the central quad of Elmwood Terrace Apartments at 2215 Elmwood Ave. Wednesday at about 9 a.m., limiting the damage to one displaced tenant and some smoke and water damage to adjacent units.
When firefighters arrived, the fire in the apartment was heavily involved, but crews had it out fast, said Battalion Chief Miles Steere.
"The crews did a great job," Steere said.
The sole occupant of the apartment involved was evacuated without injury. No tenants or firefighters were injured during the fire. The apartment was not habitable, and there was also minor smoke damage to an adjacent apartment, as well as water damage to the unit below the apartment fire.
Most of the people evacuated from the building during the fire were able to return to their homes, Steere said. Members of the Housint Authority are working withe the displaced tenant to arrange temporary housing, since the apartment was not habitable.
Because the fire was located in a building where many people live, Steere said, the WFD came prepared for the worst, with five engines, two ladder trucks and the Special Hazards truck. Most of the equipment, thankfully, wasn't needed, he said, thanks to the quick work of the first crews to the scene.
"They knocked it down very quickly," Steere said.