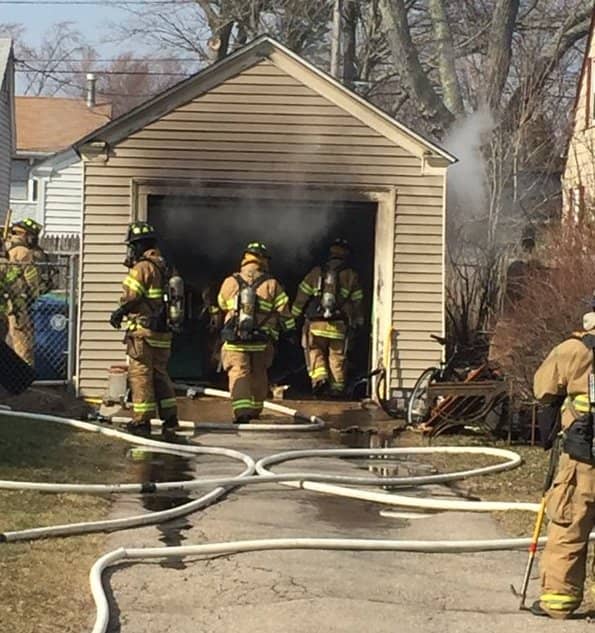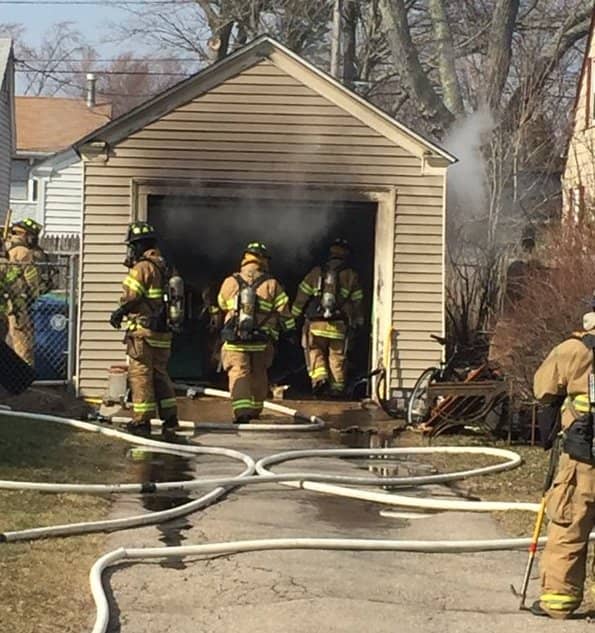 Warwick, RI — Warwick firefighters were called to 89 Greylawn Ave. at 2 p.m. Monday for a garage fire, extinguishing it within about 15 minutes.
Battalion Chief David Mahoney said the first company to arrive found the home's detached, one-car garage on fire, and extended two water lines to the fire, putting it out within 10-15 minutes.
The fire started somewhere within the garage, which was full of belongings, Mahoney said. The cause of the fire remains under investigation. After putting it out, firefighters spent the remainder of their time on overhauling the fire – taking items out of the garage to make sure the fire was out for good.
The owner of the house, a woman, was at home during the incident. No one was harmed by the fire or during the response, he said.
Photographer Kyle Pezza took a number of photos at the scene.