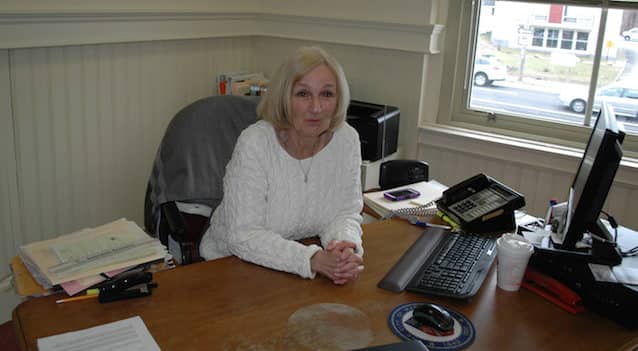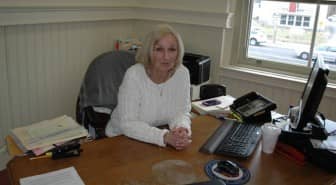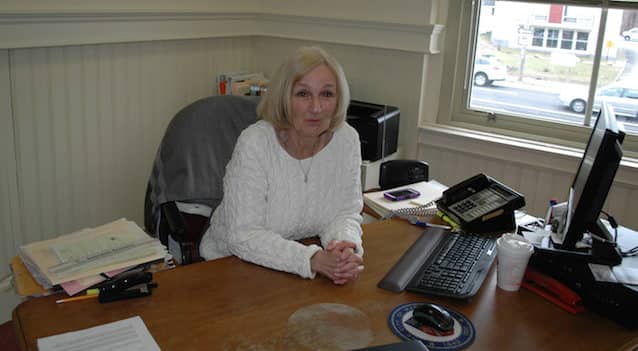 Warwick, R.I. — Warwick City Clerk Judy Wild has been at the job for about four months now following the retirement of former City Clerk Marie Ahlert, enjoying a smooth transition she credits to her predecessor's guidance and a highly competent staff.
"They've been good," said Wild of her first months as City Clerk. Not only is the office running smoothly, but the department has just moved land evidence records online, placards and maps are moving online, and dog license processing is being transferred from the Animal Shelter to the City Clerk's office.
Having land evidence records available online is a tremendous convenience for researchers, though some still like to have a physical look at the books at City Hall. But even then, she said, if they forget something, they can get it from their office online later, Wild said.
Online copies of land evidence records for commercial users are $1.50 per page and a $50 per year subscription fee. Pay-Per Access members are charged $2.50 per page with no yearly charge.
Placards and maps are going online next, Wild said.
Dog licenses have been handled through the WPD's Animal Control department, but now they're being transferred to the City Clerk's office. License renewals are due in April, by mail for $10 per dog.
While her office is handling those changes, she's also going through the budget process for the department as a department head for the first time.
"The good thing is the people I have working with me in the City Clerk's office, the clerks, they're all good with what they do," Wild said.
"I am extremely pleased with Judy's commitment to the City Clerk's Office, said Mayor Scott Avedisian. "She has been and continues to be an integral part of our success. With our documents and records dating back to 1642, Judy is the gatekeeper to the city's history, making sure the public not only has as much information as possible, but that the information is easily accessible.  In fact, Judy spear-headed the launch of our new online land evidence service, which has already been highly successful. Her dedication to the City of Warwick is second-to-none and are very lucky to have her."
Wild worked in the City Clerk's office for 22 years before Ahlert started training her for the City Clerk's job. Before that, she was the administrator for the Better Business Bureau's lemon law program, and before that, her first job was with MET Life.
But the mom of two and grandmother of five is happy with her current gig. "It's a great job. I love it," Wild said. That includes late nights twice a month for City Council meetings and every Thursday for Municipal Court.
Outside work, she's looking forward to seeing one grandson, a "great state hockey player," play in New Jersey, and visiting with her other grandchildren. All that family, "Keeps me pretty busy," Wild said.