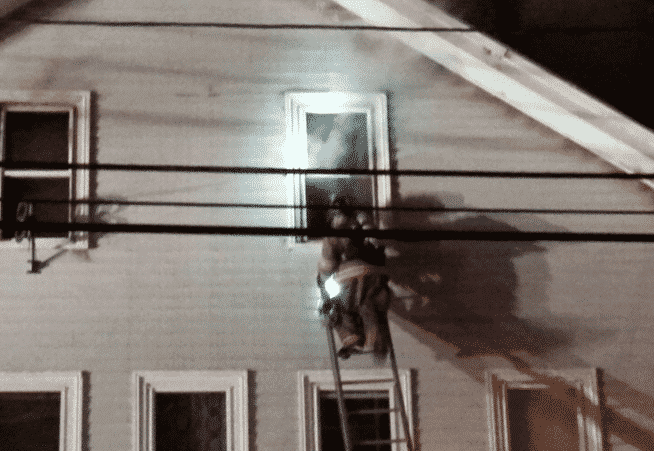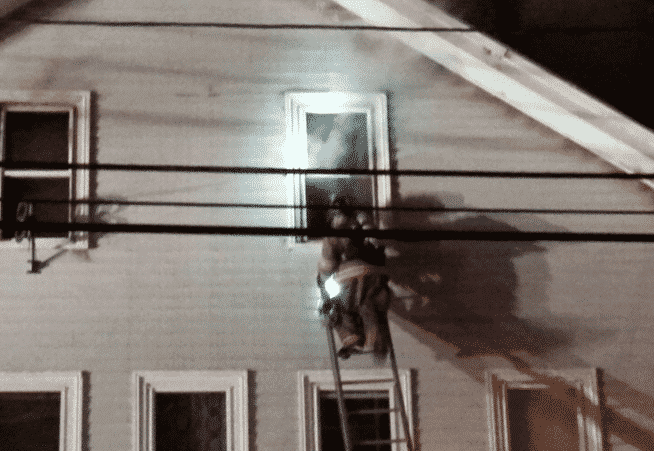 Warwick, RI — Warwick firefighters were called to 40 King St. this evening at about 7:50 p.m. for a fire that started in a refrigerator in the rear of the building.
Flames on the front and third floor were visible at the back of the three-story house, with heavy smoke, when firefighters arrived and began extending ladders to fight the fire, as viewed in footage taken by @walterbelonos via periscope video.
Belonos reported the building is a multiple-family, wood-framed home.
The fire was knocked down by 9:40 p.m., according to a report from CranstonScanner on Twitter. 
Warwick Fire Chief James McLaughlin said the cause of the fire is under investigation. Firefighters cleared the scene at about 10:45 p.m.
He said the first displaced several people from 5 units in the house, but there were no injuries reported. Red Cross is assisting the people who lived at the address, the Chief said.