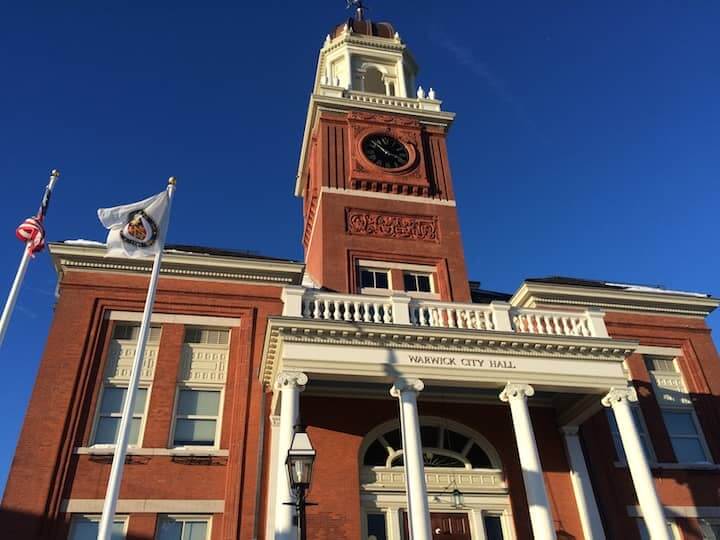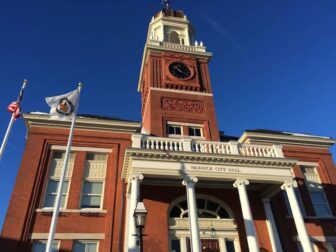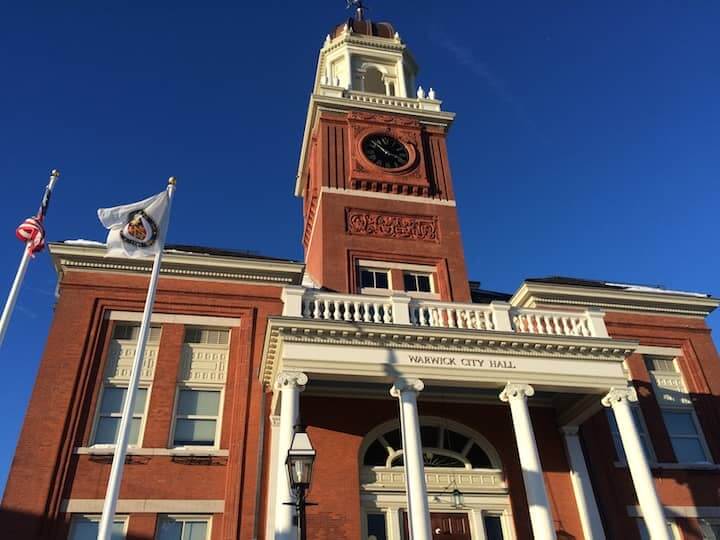 Warwick, RI —The latest shovel-worthy amount of snow expected to start falling Saturday won't trigger Warwick's updated shoveling ordinance which relies on a list of "priority sidewalks" that has not yet been published.
The Warwick City Council approved changes to the City's snow removal ordinance in November, setting new penalties for the owners of property nearby a "priority sidewalk."
The changes also extend the amount of time these property owners have after the snowfall or ice coating to clear nearby walks, from 24 hours to 72 hours. Penalties for violating the ordinance have also been changed to a warning on the first offense, $100 for the second offense, $175 for the third offense. A fourth offense requires appearance in municipal court and a fine of $250.
But the "priority sidewalk" ordinance doesn't take effect until 30 days after the list prepared by DPW Director David Picozzi is published. By Jan. 21, the list had not been posted to the City's website, and Courtney Marciano, Mayor Scott Avedisian's press secretary, reported by email that day the list is in progress.
Dubbed 'Jonas' by the Weather Channel, this weekend's snowstorm is expected to begin Saturday, with likely accumulations of up to three inches in Warwick, and as much as a foot according to the National Weather Service's worst-case scenario.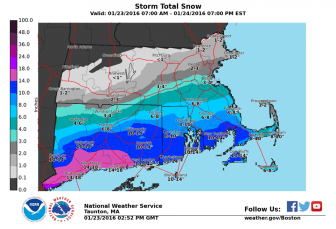 Update, Jan. 23, 11:20 a.m.: The National Weather Service has increased its prediction for total snowfall for the area from the storm, to 8-12 inches. Heavy snow, combined with strong winds at 25- to 35 mph, with gusts of 55 mph, may result in power outages.
Snow is expected to begin early today (Saturday) and last through midnight.
Update, Jan. 22, 12:25 p.m.: The Warwick Police Department issued a parking ban, effective Saturday morning at 9 a.m. until further notice.
The following weather-related links and services will help you stay informed as you monitor the storm:
Emergency Alerts:
Check for weather-related alerts on the homepage of the city's website, and also to Mayor Scott Avedisian's Facebook page.
RIBA – Make sure you're signed up for text alerts from the Rhode Island Broadcasters Association. You'll get emergency notifications (including school closings and delays) direct to your phone or email.
CodeRED – The City of Warwick has instituted a new rapid emergency notification service called CodeRED®.  The new system will distribute emergency messages via telephone to targeted areas or the entire City of Warwick. Register here.
TF Green Airport – Click here to follow arrivals and departures at Green.
Emergency Calls:
In an emergency, dial 911
Police Department: 401-468-4200
Fire Department: (401) 468-4000
Highway Dept./Snow removal – 401-738-2000 ext. 6518
Do NOT call 911 to report a power outage. Contact National Grid at 1-800-465-1212. Smartphone users can also text STORM to NGRID (64743) for outage alerts. To check the status of outages in your area, visit National Grid Outage Central for Rhode Island.
Serve RI is looking for volunteers to help neighbors in need shovel out after upcoming snowfall. You can sign up here.  You can ask for their help at at 401-331-2298. For all other needs, people should call United Way-2-1-1.
Listen to NOAA radio: Check the National Oceanic and Atmospheric Administration radio frequency here.