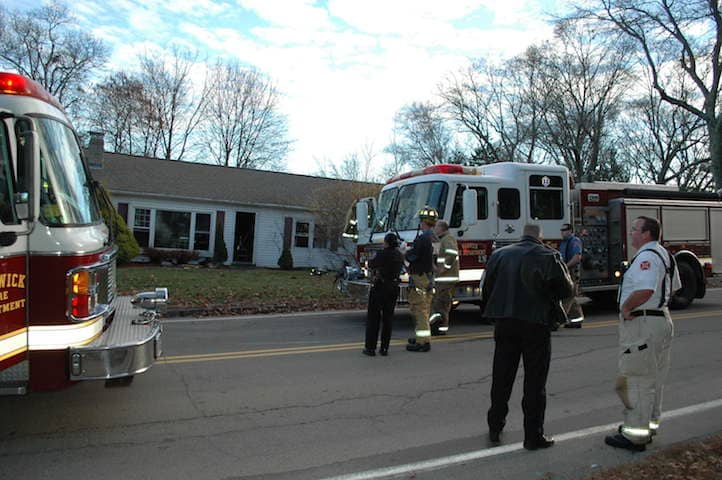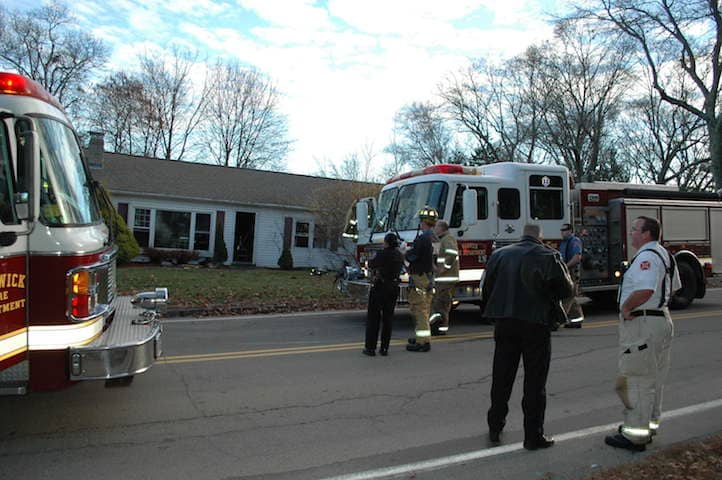 Warwick, RI — Warwick firefighters responded to a neighbor's report of a fire at 220 Diamond Hill Road at about 2 p.m. today, entered the house and extinguished the flames, which caused mostly smoke damage.
Battalion Chief David Morse said the first company on the scene found smoke coming from the eaves of the 1-story ranch and could feel heat coming from the windows.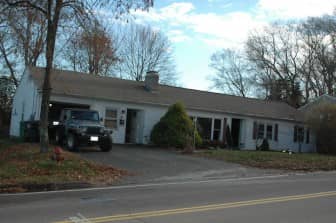 The firefighters forced entry to the house and entered the living room with a hand-line, putting out the fire, which had started on the living room carpet near the front of the home and spread to the couch, but was contained there, Morse said.
The firefighters then searched the house to ensure it was unoccupied, and confirmed no one was inside at the time of the fire. Morse informed the owner of the house about fire by phone at about 2:45 p.m.
Morse said that though the fire had been contained to the carpet and sofa in the living room, the entire house had suffered smoke damage. Officials are waiting to speak with the owner to see if arrangements with the Red Cross are necessary.
Morse said the cause of the fire has not yet been determined.