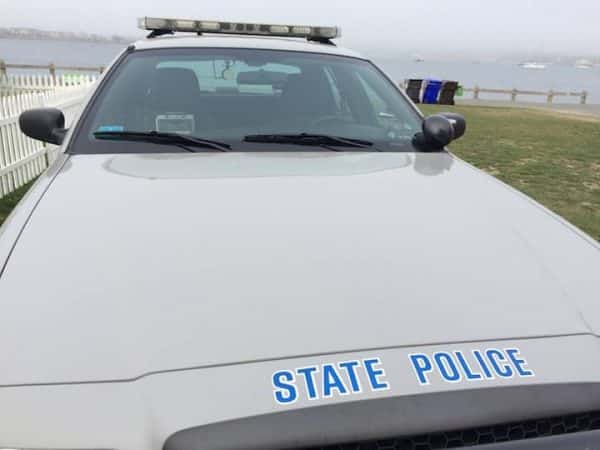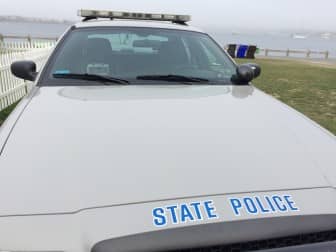 Warwick, RI — RI State Troopers were called to Rte. 99 North in Lincoln March 15 at 2:58 a.m., arresting a Warwick wrong-way driver who caused two crashes, one involving two vehicles and his own, then a second when two cars collided trying to avoid the first crash, injuring all five drivers.
Troopers arrested Bruce A. Choiniere Jr, 26, of 92 Fifth Avenue, Warwick, and charged him with Driving to Endanger, serious injury resulting.
The initial State Police investigation showed the 2016 Toyota Scion driven by Choiniere was traveling the wrong way, south, in the north-bound lane when it struck a 2010 Ford Transit van traveling north head-on, about 2,500 feet north of Sayles Hill Road, according to State Police.
The Scion rotated counter-clockwise and struck a 2011 Chevy Impala, which was also traveling north. Choiniere, who was not wearing a seat belt, was thrown from his vehicle. He was transported to Rhode Island Hospital with serious, non-life threatening injuries.
The drivers of the Ford Transit and Chevy Impala were also transported to Rhode Island Hospital with serious, non-life threatening injuries.
Two new vehicles, a 2016 Toyota Corolla and a 1998 Dodge Dakota, also traveling northbound on Rte. 99, approached the Toyota Scion crash and attempted to avoid striking the Scion that was disabled in the left lane. The Dodge Dakota driver then struck the Toyota Corolla in the rear, forcing it off of the roadway and into a tree.
The driver of the Toyota Corolla sustained minor injuries, was treated at Rhode Island Hospital and released. The operator of the Dodge Dakota complained of pain but declined treatment at the scene.
The sentence for Driving so as to Endanger-Serious Bodily Injury is imprisonment for not more than five years and having his or her license to operate a motor vehicle suspended for no more than three years.
State Police ask anyone who may have witnessed the crash to contact the Lincoln Woods Barracks at 401-444-1100.