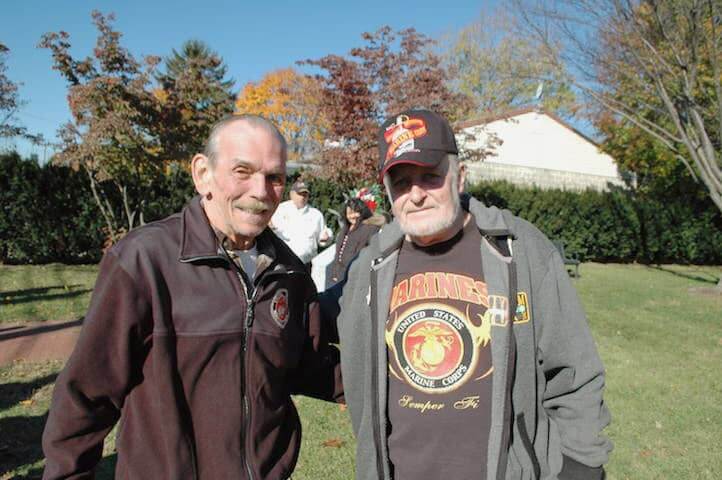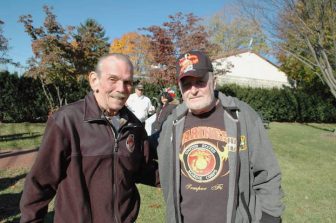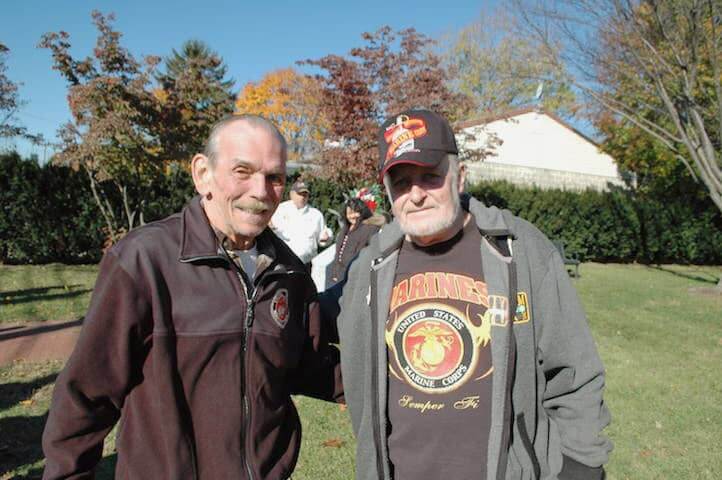 WARWICK, R.I. — Three days after voters elected Donald Trump, notorious for insulting the service of war hero Sen. John McCain and threatening to weaken the First Amendment of the Constitution, Warwick veterans were split on whether to worry about the president-elect's indifference to the ideals they served to protect.
During an unusually acidic presidential campaign, Trump stood out for denigrating war hero Sen. John McCain, a naval pilot who was a prisoner of war for six years during the Vietnam war.
"He's not a war hero," Trump said, as NBC reported, "He's a war hero because he was captured. I like people that weren't captured."
Later, Trump offered a roundabout apology at the urging of Fox New's Bill O'Reilly, according to a Politico report. "I raised a lot of money for his campaign against President Obama, and certainly, if there was a misunderstanding, I would totally take that back," Trump said.
Trump also vowed to weaken the First Amendment, a move not within his direct power but narrowly possible depending on his next Supreme Court nominee, according to a Washington Post Report.
Some Warwick veterans were unconcerned, or willing to forgive, the new President's apparent disregard for prisoners of war and the Constitution.
"I doubt that," said Joe Koole, a US Marine who served from 1968-1972, also past commander of the Disabled American Veterans. "I think he put his foot in his mouth and didn't realize what he was saying."
"I'm going to tell you, I have a hard time with what he said about vets," said Robert Baggesen, a US Marine serving from 1968 to 1972 during Vietnam. "McCain was a hero," Baggesen said.
"But you know what? McCain did not vote for Veterans rights," Baggesen said, referring to a 2008 report card on the Senator's voting record in which the DAV gave him a 20 percent score.
"I'm not fond of it, that's for sure," said Tom Gannon, an Army Vietnam Vet 1968-1970, who served in Korea in the DMZ.
"I woke up refreshed," upon learning of Trump's election, said Warwick Veterans Council Chaplain Jim Hickey, who served in the Air Force from 1962 – 1966.
"It was a cat and dog fight," Hickey said of the things Trump said about McCain and in general during the campaign. When asked about Trump's statement about weakening the First Amendment, "You can't do that, actually," Hickey said.
"He can't," agreed Baggesen, "He won't be able to." If Trump tried to weaken the First Amendment, he said, people would protest in the streets and stop him.
"First of all, he's never going to do that," said Tony Rodrigues.
As for Trump's rude words for McCain, "He didn't have to go there," Rodrigues said. "I hope he does a lot of good, but I don't trust him."
Dean Johnson, a candidate for School Committee and a  Soldier's Medal recipient, voted for Gary Johnson, not Trump.
"I didn't like what he (Trump) stood for," said the Warwick veteran, who's been  retired from the Army since 2000, leaving on a medical discharge after losing his legs sweeping an elderly couple from the path of an 18-wheeler.
Johnson said he understands the anger voters felt in voting for Trump, that for many it overcame their misgivings about the president-elect's offensive speech. Many are disenfranchised, and still struggling in an economy that looks good on paper, which also made itself evident in Senator Bernie Sanders' near-successful bid for the Democratic nomination.
But, he said, words do matter.
If  the Trump administration attempts to abridge First Amendment rights, or if people are rounded up based on their religion (Trump suggested blocking Muslims as a group from entering the country, then broadened the ban to bar people from countries "compromised" by terrorism, reminding many Americans of the stirrings of the fascism that foreshadowed Nazi Germany), Johnson said, "The vets would take up their rifles and march in the street," and honor their oaths to defend the country against all threats, foreign and domestic.
"I don't want that to happen here. I'd rather die than let that happen here," Johnson said.
"Republicans took him (Trump) seriously but didn't take him literally, and a lot on the left took him literally but didn't take him seriously," Johnson said.