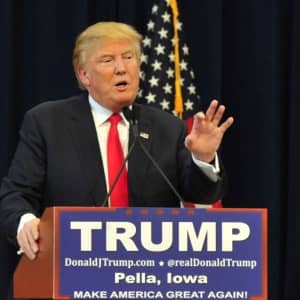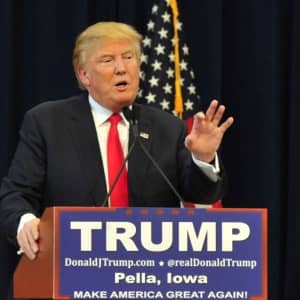 Update: The Wall Street Journal reports Vice President elect Mike Pence has removed lobbyists from the Trump transition team.
WASHINGTON, DC  — President Elect Donald Trump, who won the Electoral College but lost the popular vote by more than 1 million votes Nov. 8, vowed to 'drain the swamp' of political insiders and lobbyists during his presidential campaign and also said he wants to bring Americans together — statements Sen. Jack Reed (D-RI) and Sen. Elizabeth Warren (D-MA) intend to hold him to.
Reed pointed out the contradiction inherent in Trump's pick of Steve Bannon as Chief White House Strategist and Senior Counselor.
Bannon is former editor of Breitbart, which has posted articles linking immigrants to disease and criticized Speaker of the House Paul Ryan for not supporting a religious test for immigration to the U.S.
The nomination is the opposite of Trump's promise to bring Americans together, Reed pointed out Tuesday.
"Presidents get to select their White House staff, and the people they hire reflect and carry out their agenda.  That is why I find Mr. Bannon's appointment so troubling.  Mr. Bannon has a divisive record of extremism.
"President-elect Trump has stated his goal is to bring Americans together.  I share that goal, and I would like to think Mr. Trump's supporters share that sentiment," Reed continued.
"Bigotry, discrimination, and malice have no place in our government nor in our public discourse.  When they arise, every American, elected or otherwise, has an obligation to speak out and demand better.
"The campaign is over and now actions matter more than words.  The President-elect has the right to pick his team.  But if he wants to unify the country he should bring on people who can help him bridge the divide and govern," Reed said.
Warren was also critical of Trump's actions striking so far from his promises, pointing out the special interest lobbyists, Wall Street bankers, and industry insiders who are staffing his transition team and who will shape the new administration, a second area at odds with Trump's campaign promises.
"Based on public reports, your transition team and your potential cabinet include over twenty Wall Street elites, industry insiders, and lobbyists making decisions that could have huge implications for their clients or employers.  They include, among many others, a former Goldman Sachs executive who is rumored to be a Treasury Secretary pick; a paid consultant for Verizon who is making key decisions on your administration's Federal Communication Commission; a 'top lobbyist' whose firm lobbied on behalf of issues related to the Trans-Pacific Partnership who is shaping your Labor Department; and a climate-change-denying, oil industry-paid think tank fellow who is leading your environmental team's transition."
She continued, "You made numerous promises to the American people in your election campaign, none bigger than the promise to 'drain the swamp' of Washington D.C. special interests rigged against the middle class.  The decisions you make with your transition team will shape the next four years of this nation. They will also reflect the strength of your character and your ability to truly lead–not just follow the marching orders of the special interests and Wall Street bankers you purportedly oppose."