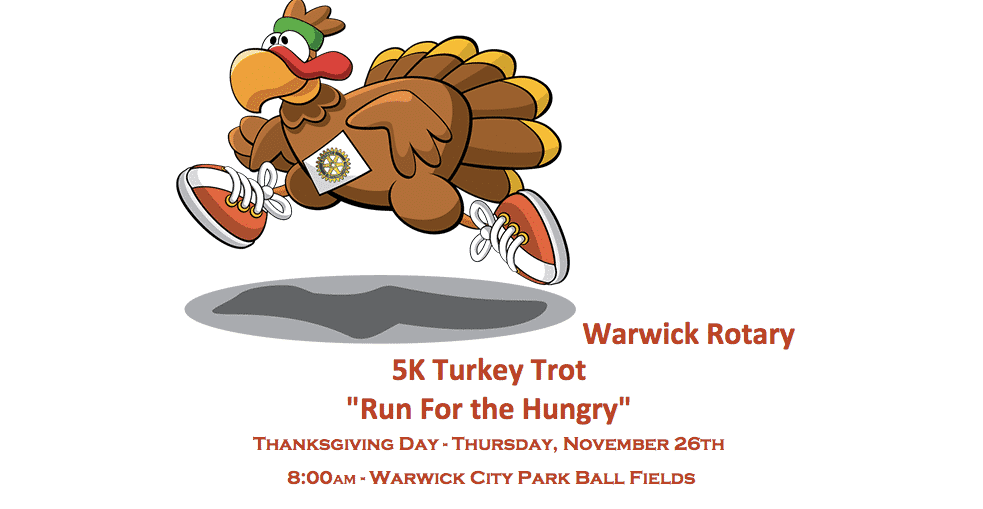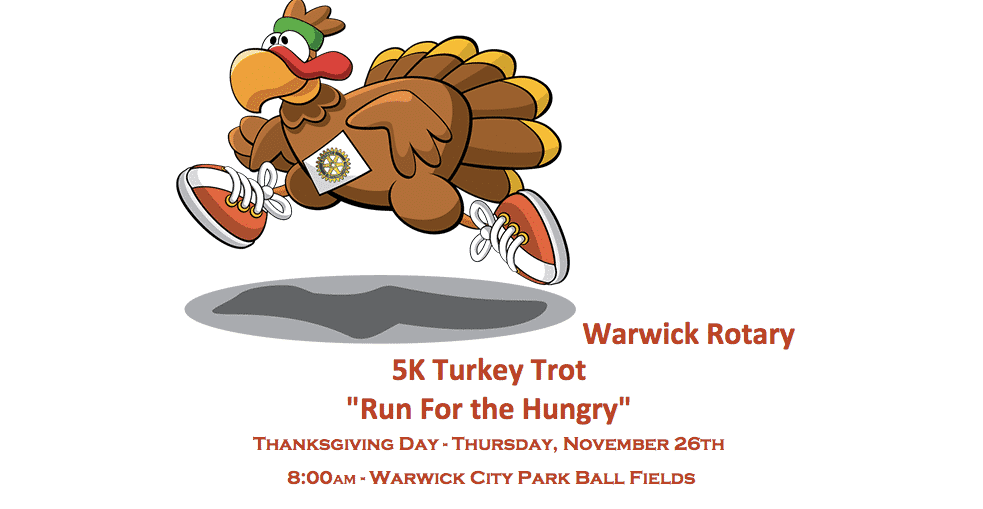 Warwick, RI —  There's one week to go before the holiday season is officially underway — here's your chance to plot out what you'll be doing over the next few days and beyond in Warwick.
Friday, Nov. 20, 2015:
'Lively Literati' at The Elephant Room, 6:30 p.m.
Two Rhode Island authors will be reading from recent works at "Lively Literati" hosted by The Elephant Room on Nov. 19 at 6:30 p.m. Featured are Rachael McIntosh ("The Big Show") and Dennis Fortier ("Perception").
Following the readings, audience members will have an opportunity to share their own works of poetry, prose or other creative writing at an open mic. Admission is free and open to the public.
Thursday, Nov. 26, 2015:
Thanksgiving 5K Turkey Trot, 8 a.m.
Before you chow down on Turkey Day, why not get some great exercise — and show support for local organizations like the Warwick Rotary and Warwick Schools?
Registration kicks off at 7:15 a.m. at the baseball parks in City Park. Local schools, Warwick Rotary Charity Fund and the Westbay Marketplace Food Pantry are the recipients of the funds and nonperishable food items collected for the event.
There will be a costume contest, with prizes for Best Costume, Most Original, and Best Dressed Family.
Fees are $10 + a food donation for adults , $5 + a food donation for the 6-to-18-year-old set, and a food donation for youngsters under 5. Get more info by emailing warwickrotaryturkeytrot@gmail.com or register online here.
CCRI Crafts Fair 2015: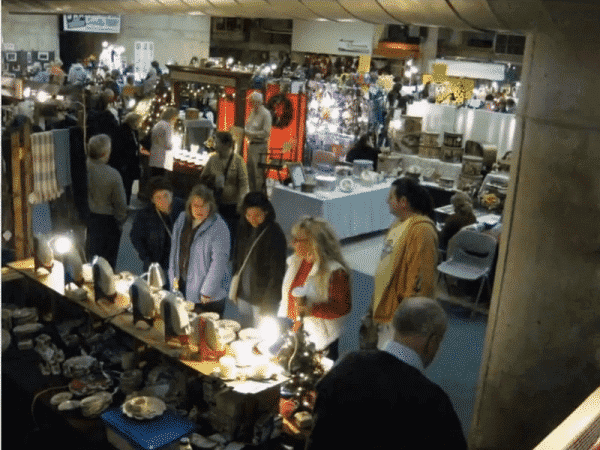 Ocean State Artisans again sets up shop at the CCRI Warwick campus, just off Rte. 2, for its annual two-day arts and crafts fair on Nov. 27 and 28, featuring more than 100 local artisans.
Admission is just $1 with donation of a canned food item — plus, you'll be able to peruse one-of-a-kind and unique handmade items and support the local economy.
Plenty of free parking. Hours are Friday, 10 a.m. to 5 p.m. and Saturday, 9 a.m. to 4 p.m.
Never been to the Crafts Fair? Check out some videos from past years.
Warwick Vets vs. Pilgrim, 10 a.m.
Pilgrim visits Warwick Vets for Thursday's Thanksgiving Day game, the 53rd and final matchup between the annual holiday rivals.
Next year, Warwick Veterans High School will be converted into a middle school as part of the Warwick School Department's school consolidation plan.
The Pilgrim Patriots enter the contest with a 6-2 record in D-III [6-3 overall] following a 47-0 drubbing at the hands of East Greenwich on Sept. 13. Prior to the loss, Pilgrim had scored 180 points in four straight wins, including a 40-8 win over Toll Gate on Sept. 10, to secure the third seed in the D-III playoffs.
Vets is winless [0-7] in DII-A with a 1-9 overall record, including three straight losses heading into the Thanksgiving Day game. The Hurricanes' last win was a 36-32 nonleague victory over Narragansett on Oct. 23.
Warwick Vets will finish its football program with an overall winning record against Pilgrim on Turkey Day, which stands at 28-22 in favor of the 'Canes. There were two ties, in 1977 [14-14] and a scoreless finish in 1980.
Whatever happens this game will be one for the history books.