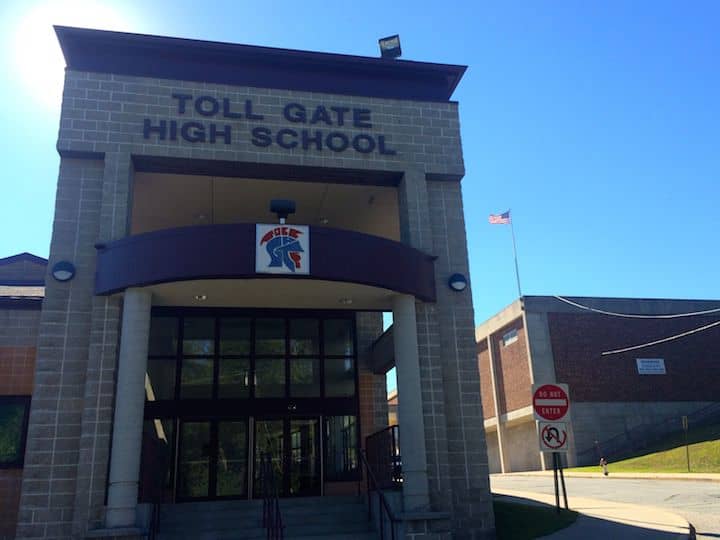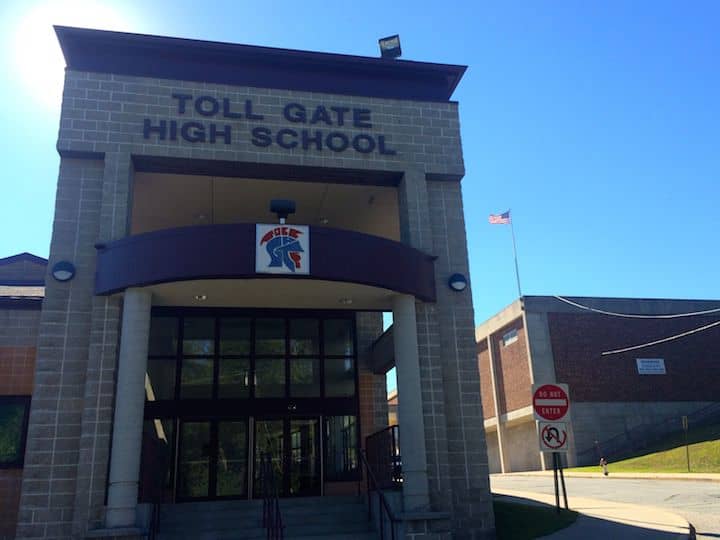 Editor's note: An earlier version of this story incorrectly reported the time of the lockdown. The story has been updated with the correct time of the call. 
Warwick, RI — Toll Gate High School was locked down this morning at about 10 a.m., then taken off alert at about 11:45 a.m. after police and school officials investigated a rumor of a weapon at the school.
Police responded to the school at 575 Centerville Road to look into the rumor with Principal Stephen Chrabaszez, according to a release from Warwick Public Schools Superintendent Phil Thornton's office.
The lockdown also included Winman and Drum Rock Schools as a precaution.
"Warwick Police along with school authorities investigated a suspicious statement made within the school facility. After investigation, it was determined there was no safety risk to students or faculty, and the lockdown order was lifted by school authorities," said Warwick Police Maj Christine Kelley in a press release this afternoon.
The lockdown was called off at 11:45 a.m. A release sent to media at 12:32 p.m. stated that normal school activities have resumed.
"Many thanks to our students, staff, administration and the Warwick Police for carrying out the emergency protocols to ensure student and staff safety at all times," the release read.
Warwick Post will update this story as more information becomes available.