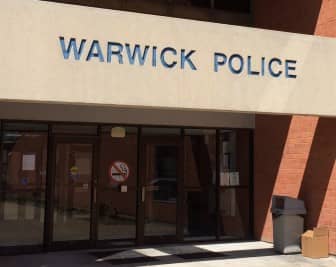 Warwick, RI — Warwick Police are continuing to search for a robber who pointed an apparent handgun at a clerk at Dan's Convenience store at 2699 Post Road in the early evening Jan. 2 then fled on foot with an undetermined amount of money.
Warwick Police responded to the location at at 7:15 p.m. for a reported robbery, according to Warwick Police Maj. Christine Kelley.
The clerk reported the suspect, described as a thin man, wearing dark clothing, a red bandana on his face, and carrying a backpack, entered the store. The suspect pointed what appeared to be a handgun at the clerk, and demanded money.  The suspect fled on foot south on Post Road after the robbery.
Warwick Police continue to investigate.
Anyone with information about the robbery can contact the Police Department at 401-468-4200.