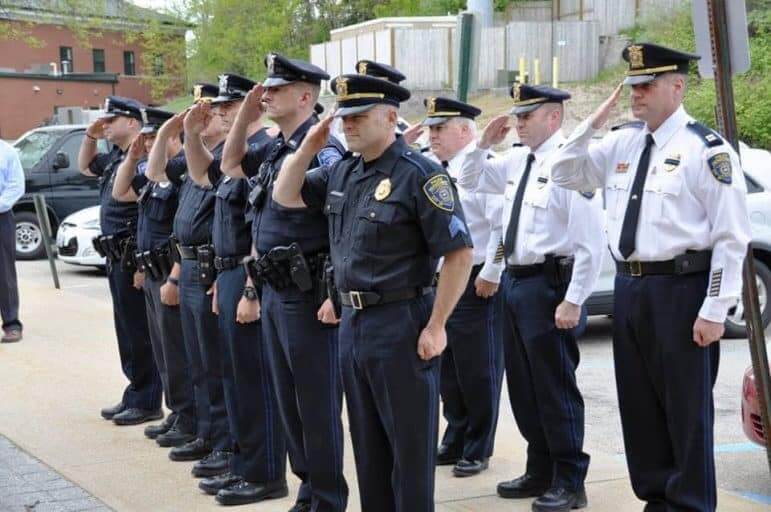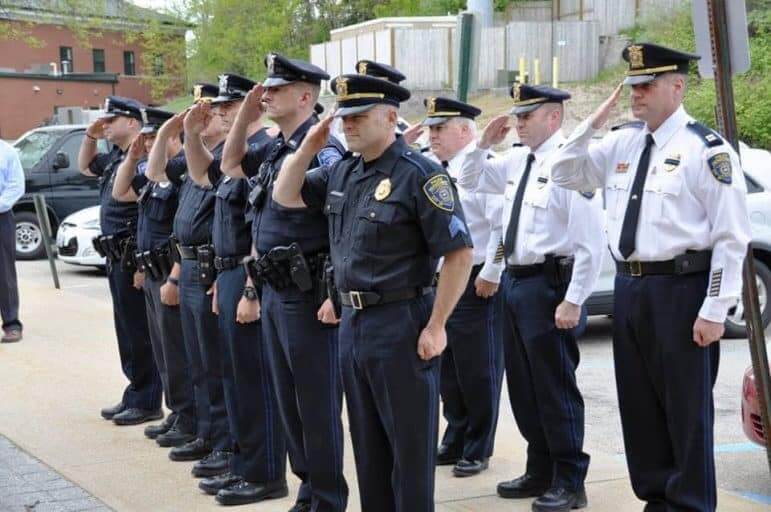 Warwick, RI  — The Warwick Police Department observed National Law Enforcement Officers' Week Wednesday with the dedication of a memorial honoring the five WPD officers who have died in the line of duty, part of the continuing efforts of department historian Inspector Chris Mathiesen.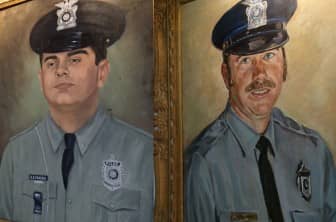 The department hosted a dedication ceremony at 10 a.m. outside Warwick Police Headquarters at 99 Veterans Memorial Drive honoring the service of Officer John B. Gendron (1902) and Officer Walter G. McQuarry (1911), both shot and killed in the line of duty. Officer Kenneth R. Fratus (1971), Captain Christopher Feeney (1971) and Officer Donald R. Casasanta (1981) were struck and killed by vehicles in the line of duty.
The memorial was established under the supervision of Warwick Police Inspector Chris Mathiesen, a 50-year veteran of the Warwick Police Department and the agency's dogged archivist and historian.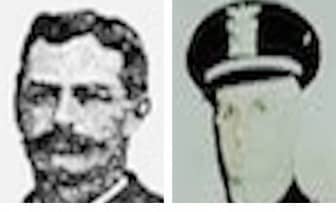 Mathiesen is still seeking a photo of one of the fallen officers, McQuarry, so his portrait can eventually join those of Fratus and Casasanta in the community room at WPD headquarters along with the other fallen officers.
McQuarry has also not yet been added to the National Law Enforcement Officers Memorial. The other officers have been.
Mathiesen worked with Fratus the day of his death. The two were staking out the local sand dunes, where stolen electronics were being stashed, waiting for hours before arresting a man who showed up to add to the pile. After, Mathiesen went to the shooting range, and Fratus left for his traffic assignment.
Fratus was surprised by the truck which killed him, since reverse alarms were not required on large vehicles at the time.
Mathiesen said local trucks were equipped with reverse alarms shortly after Fratus' death. Ed Peterson, the inventor of the alarms, sold the first one in 1967, according to a New York Times obituary for the inventor in 1999.