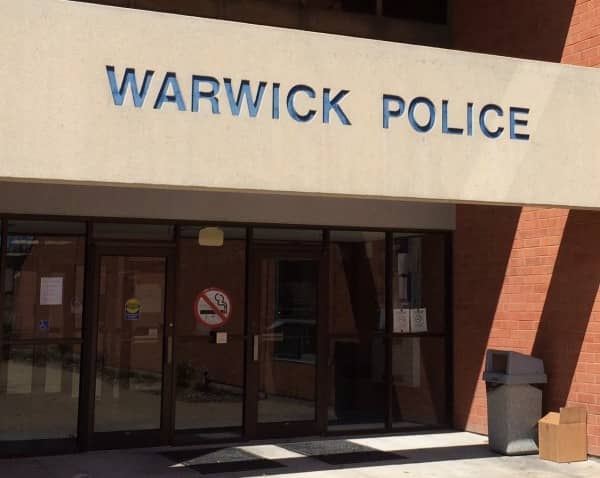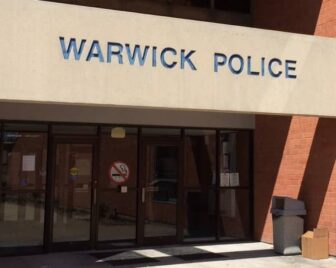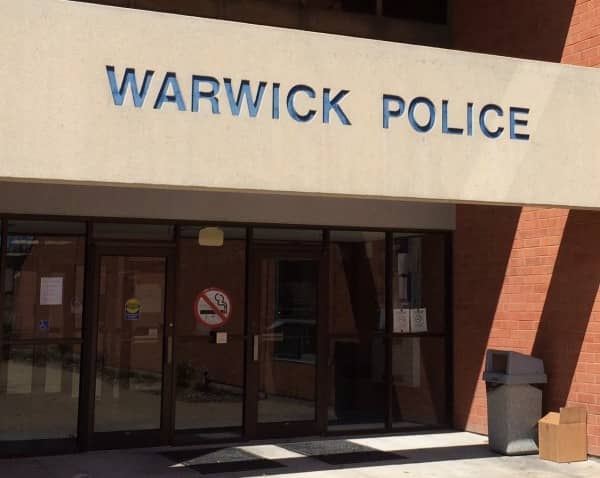 WARWICK, RI — The $910,000, five-year, grant-funded Warwick Police body-worn camera program starts today.
WPD Deputy Chief Lima Michael said the program funding comes courtesy of a $1.5 million U. S. Department of Justice grant announced in 2021 by Rhode Island's Congressional delegation and RI Attorney General Peter F. Neronha. The grant paid for body-worn cameras in Warwick, as well as police departments in Central Falls, Cranston, Jamestown, Narragansett, North Kingstown, Pawtucket, South Kingstown,  West Warwick, Woonsocket, and the Rhode Island State Police.
Warwick Police tested the body-worn camera waters in August with a two-month pilot program equipping body cameras for some Warwick officers on the road during a 24 hour period.
"After conducting an extensive pilot test with Axon, Inc., in 2022, the department, in conjunction with the Rhode Island Statewide
Body-Worn Camera Program, purchased 102 body-worn cameras," Warwick Police stated in their announcement about the program.
The Axon body-worn cameras will be issued to all frontline patrol officers and patrol sergeants, the department's traffic officers, and two K9 officers. The cameras will be implemented in a staggered fashion on patrol shifts starting today. All body-worn camera officers will be issued their cameras and trained in their use by the middle of March.
The grant funding will be split evenly over the five years, at $182,000 per year, Lima said.
"The total cost of the cameras, associated equipment, and the software to run the cameras is $162,916.88 per year.   The remaining $19,083.12 per year can be used to offset overtime costs that will incur as we process APRA requests that we receive," Lima said when asked about the program funding.
The Warwick Police Department  has implemented a Body Warn Camera Policy to guide officers and to ensure compliance with the law. Body Worn Camera recordings are also subject to the Rhode Island Access to Public Records Act ("APRA"), R.I. Gen. Laws Chapter 38-2, and "All requests for public access to a BWC Recording shall be handled in accordance with that law," Lima said in the statement announcing the camera program.
The Warwick Police Department's adoption of the pilot program and today's rollout of the full grant-funded program was inspired by the Rhode Island Police Chiefs' Association Twenty for 2020 campaign, which encouraged the cameras as an essential step toward building police and community relationships and improving accountability within Rhode Island communities.