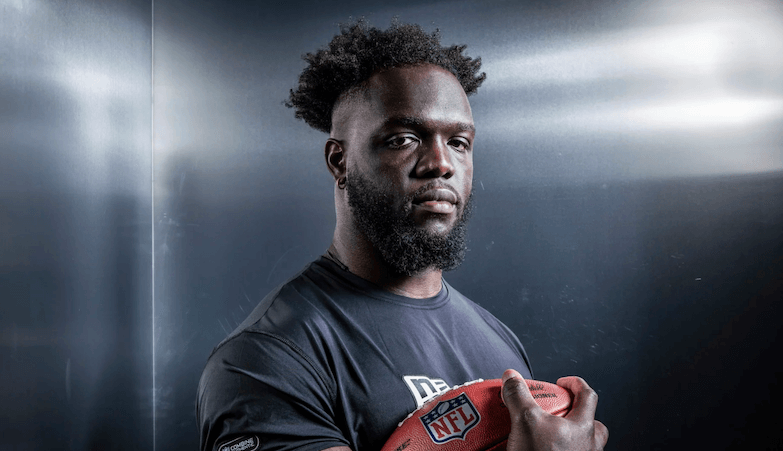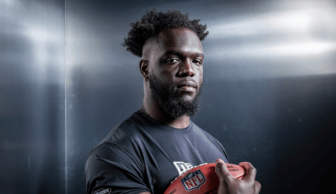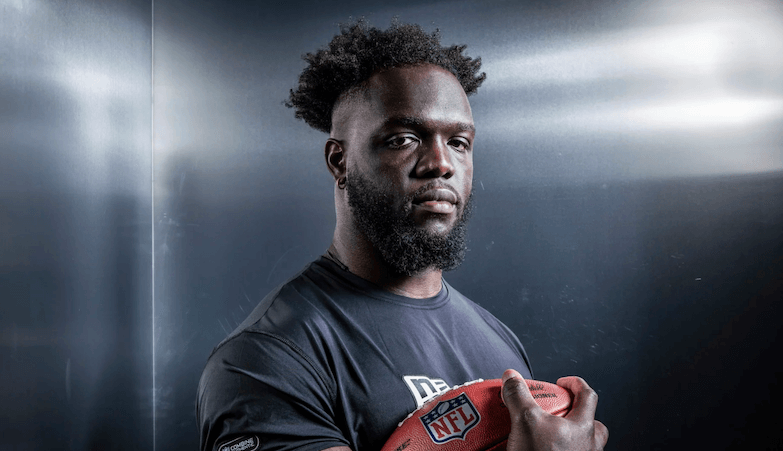 WASHINGTON, DC- U.S. Rep. Seth Magaziner (RI-02)  will be joined by Bishop Hendricken alum and Indianapolis Colts defensive end Kwity Paye, at President Biden's State of the Union address Tuesday.
Kwity and his family immigrated to Providence, RI when he was six months old. He was born in Guinea as a refugee of the First Liberian Civil War.  Kwity played football at Bishop Hendricken High School in Warwick, RI, where he was named Rhode Island's Gatorade Football Player of the Year.
After graduation, Kwity was offered a full scholarship at the University of Michigan, where he distinguished himself as a leader on and off the field as a Team Captain and three-time Academic All-Big Ten honoree. Following his stellar career in Ann Arbor, Paye was selected by the Indianapolis Colts in the first round of the NFL Draft, the first Rhode Islander to be selected in the first round since 1939.
"I want to thank Representative Magaziner for inviting me to join him for the President's State of the Union tomorrow night," said Paye. "This is a special opportunity for me, so I'm looking forward to building new relationships, learning, and making a positive impact for anyone I can. I'm grateful for my Rhode Island upbringing and Liberian heritage."
"I ran for Congress to ensure that everyone has a chance to achieve the American Dream. In so many ways, Kwity Paye's journey from a refugee camp in Guinea, to Section 8 housing in Rhode Island, and now to the highest echelons of the NFL is emblematic of the American Dream that I'm fighting for in Washington D.C.," Magaziner said. "Kwity Paye represents the best of our state – and our country. I'm honored that he has decided to join me tomorrow tonight, so that more Americans can become familiar with his inspirational story and reaffirm our nation's commitment to opportunity for all."