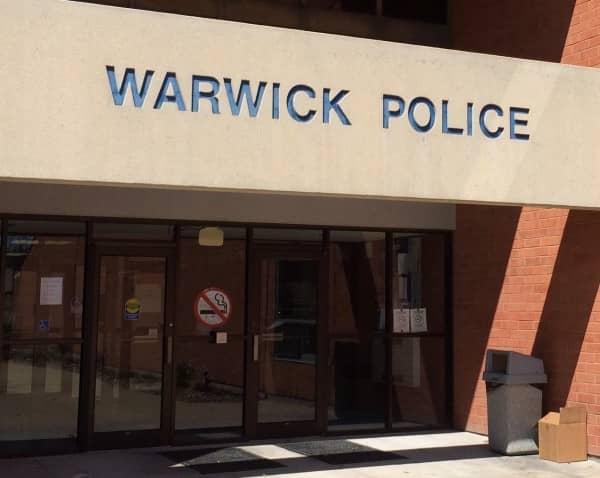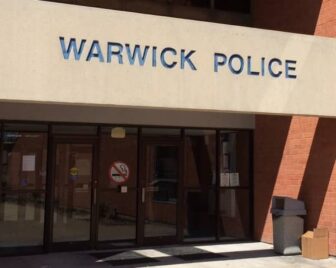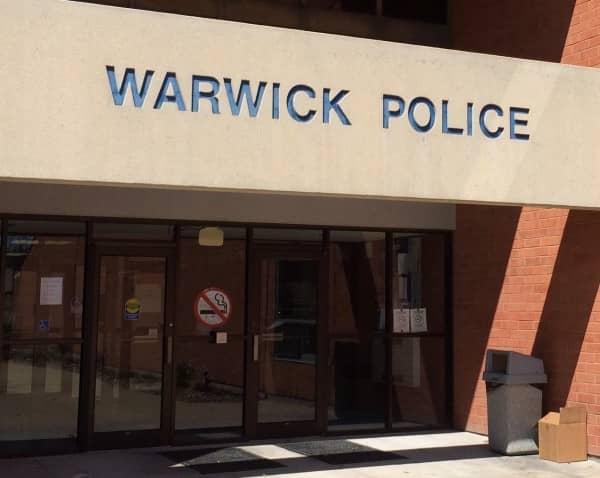 WARWICK, RI — Sixteen  Warwick Police officers split among three shifts will wear an Axon body camera during patrols starting Aug. 16, before cameras are worn by all frontline and field officers this fall.
The two-month pilot program will put body cameras on some Warwick officers on the road 24 hours per day, according to a Warwick Police statement announcing the initiative. All frontline patrol officers and field supervisors will eventually be included as the Warwick Police Department starts participating in the Statewide Body-Worn Camera Program.
The statewide program is fueled by a $1.5 million U. S. Department of Justice grant announced in 2021 by Rhode Island's Congressional delegation and RI Attorney General Peter F. Neronha. The grant paid for body-worn cameras in Warwick, as well as police departments in Central Falls, Cranston, Jamestown, Narragansett, North Kingstown, Pawtucket, South Kingstown,  West Warwick, Woonsocket, and the Rhode Island State Police.
The pursuit of justice is a quest for truth, and police-worn body cameras can be a powerful tool in in that effort," said Neronha in 2021. "In addition to aiding law enforcement in gathering critical evidence, body-worn cameras promote transparency, further helping build trust and confidence between law enforcement and members of the public.
"I know the combination of our officers' high professional standards and the openness this technology allows will only strengthen the great relationship we have with the community," said Narragansett Police Chief Sean Corrigan, incoming President of the RI Police Chiefs' Association in 2021.
"In accordance with the Rhode Island Police Chiefs' Association Twenty for 2020 campaign, the department has explored the establishment of a body worn camera program and conducted extensive research into the logistics and funding of such a program. Along with other Rhode Island police agencies, we are committed to the program; believing that is an important step towards building police and community relationships and improving accountability within the communities that we serve," Warwick Police noted in their announcement of the pilot program.
The Warwick Police Department  have implemented a Body Warn Camera Policy to guide officers and to ensure compliance with the law. This policy may be found on our department website.
A Body Camera recording is subject to the Rhode Island Access to Public Records Act ("APRA"), R.I. Gen. Laws Chapter 38-2.